Netmarble Games
Netmarble Games

(Company)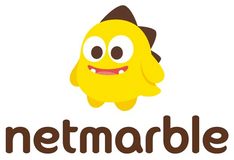 72

/

100

20

Overall rating based on 20 games
Since its creation in 2000, Netmarble has been a frontrunner in the gaming industry.
Striving to embody innovation, it became the first company in the industry to embrace
the publication of online games.

After its official shift to mobile in 2012, Netmarble solidified its position as the number one mobile gaming company in Korea with the success of popular titles Everyone's Marble, Seven Knights, Marvel Future Fight, and Lineage 2: Revolution.

Netmarble, ever evolving, is now ready to take its place on the international stage
and bring its innovative titles to players worldwide.
Established:
country:
Korea, Republic of
Sorting
Rating
Title
Release Date
Sorting
Rating
Title
Release Date
Sudden Attack
July 21st, 2004 (16 years ago)
PC (Microsoft Windows)
GunZ The Duel
February 14th, 2004 (16 years ago)
PC (Microsoft Windows)
Last updated on