Nexon M Inc.
Nexon M Inc.

(Company)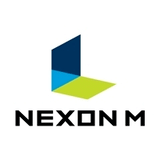 0

/

100

2

Overall rating based on 2 games
NEXON M is a mobile game publisher based in the San Francisco Bay Area. Founded in 2013, NEXON M focuses on free-to-play games for mobile and counts some of the world's best developers as our partners, including Big Huge Games and Respawn Entertainment.

NEXON M's focus on free-to-play games for mobile can be traced to our roots as a subsidiary of NEXON Corp. As Korea's largest game company and one of the ten largest game companies in the world, NEXON is known for having created the first free-to-play games in the early 2000′s and has multiple live games which recently passed their 10-year anniversaries.
Sorting
Rating
Title
Release Date
Last updated on