Top 20 Niantic Labs Games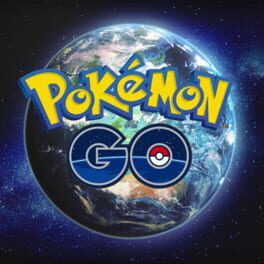 Travel between the real world and the virtual world of Pokémon with Pokémon GO for iPhone and Android devices! With Pokémon GO, you'll discover Pokémon in a whole new world—your own! Pokémon GO will use real location information to encourage players to search far and wide in the real world to discover Pokémon.

The Pokémon video game series has used real-world locations such as the Hokkaido and Kanto regions of Japan, New York, and Paris as inspiration for the fantasy settings in which its games take place. Now the real world will be the setting!

The Pokémon video game series has always valued open and social experiences, such as connecting with other players to enjoy trading and battling Pokémon. Pokémon GO's gameplay experience goes beyond what appears on screen, as players explore their neighborhoods, communities, and the world they live in to discover Pokémon alongside friends and other players.

You can watch the video at the top of the page to better understand the Pokémon GO experience.

A small device called a Pokémon GO Plus will enable Pokémon GO players to enjoy the game even when they're not looking at their smartphone. The device connects to the smartphone via Bluetooth and notifies the player about events in the game—such as the appearance of a Pokémon nearby—using an LED and vibration. In addition, players can catch Pokémon or perform other simple actions by pressing the button on the device. Pokémon GO Plus is being developed and manufactured by Nintendo Co., Ltd.
Was this recommendation...?
Useful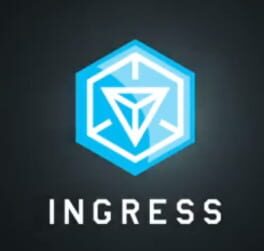 Ingress is an augmented reality massively multiplayer online role playing GPS-dependent game created by Niantic Labs, a startup within Google, originally for Android devices, and since July 14, 2014 for Apple's iOS. The game has a complex science fiction back story with a continuous open narrative.
The gameplay consists of establishing "portals" at places of public art, landmarks, monuments, etc., and linking them to create virtual triangular fields over geographic areas. Progress in the game is measured by the number of "mind units" (MUs), i.e. people nominally controlled by each faction (as illustrated on the Intel Map). The necessary links between portals may range from feet/meters to miles/kilometers or hundreds of miles/kilometers in operations of considerable logistical complexity. International links and fields are not uncommon, as Ingress has attracted an enthusiastic following in cities worldwide amongst both young and old, to the extent that the gameplay is itself a lifestyle for some, including tattoos.
Was this recommendation...?
Useful