Top 20 Night Dive Studios Games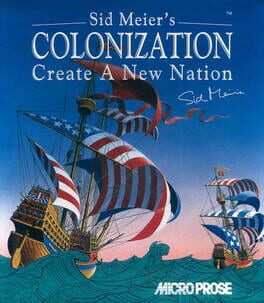 The New World lies before you with all its peril, promise and infinite possibility. Your colonists anxiously follow you to shore. The treasures of an entire continent await you.
Finally, the much-anticipated follow-up to Civilization is here! Sid Meier's Colonization takes you into the Colonial Era to discover, explore and colonize vast territories that promise both danger and reward.
Play one of four colonial powers as you set sail to discover the New World. Explore new lands and strategically plant your first colony. Direct its growth, manage its resources and establish lucrative trade routes. Balance economics, political and military strategy to create your own powerful nation.
But beware of your enemies! Angry natives and rival powers can encroach upon your territory. You'll have to overcome your foes with superior military strategy and wily diplomacy. Only then can you launch your revolution and declare your independence.
Colonization, The newest strategy game from Sid Meier continues the great tradition of Civilization.
Was this recommendation...?
Useful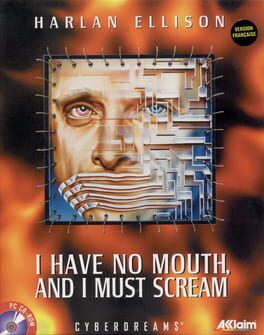 I Have No Mouth, and I Must Scream is a point-and-click adventure game based upon Harlan Ellison's short story of the same title.
The game's story is set in a world where an evil computer named AM has destroyed all of humanity except for five people, whom he has been keeping alive and torturing for the past 109 years. Each survivor has a fatal flaw in their character, and in an attempt to crush their spirits, AM has constructed a metaphorical adventure for each that preys upon their weaknesses. To succeed in the game, the player must make choices to prove that humans are better than machines, because they have the ability to redeem themselves. Woven into the fabric of the story are ethical dilemmas dealing with issues such as insanity, rape, paranoia and genocide.
Was this recommendation...?
Useful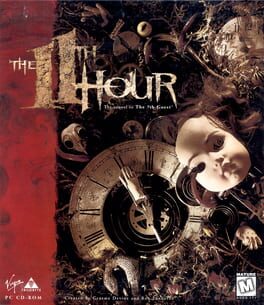 The 11th Hour, the much-anticipated sequel to record-selling adventure horror The 7th Guest, follows the path of mystery, desolation, horror and grotesque logic set by its predecessor. It is one of the finest examples of blending cinematic sequences with a 3D environment. The 11th Hour, in a fashion similar to The 7th Guest, features 22 wonderfully pre-rendered 3D rooms that took almost three years to craft. This challenging interactive story offers a wide array of games, puzzles and quests wrought by the twisted mind of the legendary Henry Stauf. Will you unearth Old Man Stauf's fate at last, or seal your own forever?
Was this recommendation...?
Useful