Top 20 Nihilistic Software Games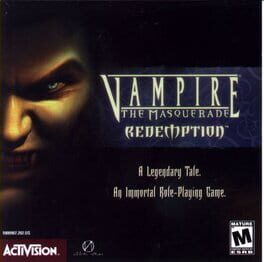 Vampire: The Masquerade – Redemption is a 2000 role-playing video game developed by Nihilistic Software and released by Activision for Microsoft Windows and Mac OS.

Set in White Wolf Publishing's World of Darkness, the game is based on White Wolf's role-playing game Vampire: The Masquerade and follows the adventures of Christof Romuald, a 12th-century French crusader who is killed and subsequently revived as a Vampire. The game depicts Christof's centuries-long journey from the Dark Ages of 12th century Prague and Vienna to modern-day London and New York City in search of his humanity and his kidnapped love, the nun Anezka.

The game is presented in the first- and third-person perspectives. The player controls Christof and up to three allies through a linear structure, providing the player with missions to progress through a set narrative. Certain actions committed by Christof throughout the game can raise or lower his humanity, affecting which of the game's three endings the player receives.

The game includes multiplayer gameplay called "Storyteller", which allows one player to create a narrative for a group of players with the ability to modify the game dynamically in reaction to the players' actions.
Was this recommendation...?
Useful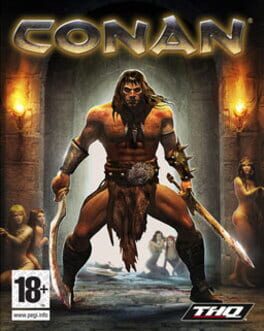 Embark on the adventure of a lifetime in the epic environment of the Conan Universe. Master the sword of the greatest warrior to roam Hyboria!

Complete Conan's quest across 5 vast regions of Hyboria, from the icy Cimmerial to the steaming jungles of Dafar!

Find your way through endless secret temples, cursed catacombs and forgotten caves!

Defeat 10 fearsome bosses!

Develop your fighting skills with 16 types of sword, axe and mace, plus 50 different combos!

Follow the quest and find all lost parts of the legendary Atalantean Sword to combine them into the ultimate weapon!

Live in the deep, exciting storyline created in the spirit of Robert E Howard's original Conan tales!

Battle against your friends in the 11 arenas in 3 battle modes, Death Match, Body Count and Time Challenge!
Was this recommendation...?
Useful