Top 20 Nintendo Integrated Research & Development Games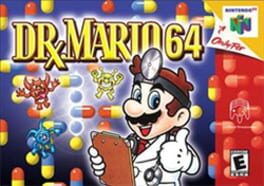 The flu season has come about, and it's Dr. Mario's duty to use his Megavitamins to heal the people of the land. However, Wario, wanting to have the fame that Dr. Mario has, attempts to steal the Megavitamins, but to no avail. Afterwards, Mad Scienstein and Rudy the Clown (from Wario Land 3) steal the Megavitamins, and both Dr. Mario and Wario give chase.
Was this recommendation...?
Useful