Top 20 Nippon Ichi Software Games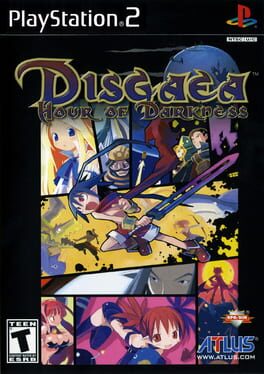 Disgaea: Hour of Darkness is a tactical role-playing video game and the first game in the Disgaea series. Battle gameplay takes place on a map divided into a square grid. The player controls a squad of humanoid units and monsters, which each occupy a single square of the grid and do combat with a group of enemies. Depending on the character and attack selected, the player will be able to deal damage to a specific enemy unit or a designated region of the map. Combat ends when all enemy units or all of the player's units are destroyed.
Was this recommendation...?
Useful
Dragon's Crown is a multiplayer hack-and-slash beat'em up game with breathtaking visual style, a design built around cooperative play, epic boss fights, and the ability to discover a new adventure in every play session. Developer Vanillaware deftly marries stunning hand-drawn and animated art work with deep, action-packed hardcore gameplay. Dragon's Crown allows up to four players to team up locally or online to clear out monster-ridden dungeons, discover precious treasure, and destroy awe-inspiring bosses. Its unique, highly replayable design means that every time players can boot up and log on, they can expect a different experience. Unparalleled in their unique style, Vanillaware painstakingly hand-paints every detail, be it a blade of grass or the scales on the game's impressive dragons. The game becomes a lush, vibrant storybook come to life when everything starts to animate in gorgeous full HD.
Was this recommendation...?
Useful