Top 20 Nival Interactive Games
Tribes of the East is the second expansion pack to the turn-based strategy game Heroes of Might and Magic V.
For the first time, play as the Orc faction and recruit heroes, build armies and manage cities as you explore and conquer legendary lands. Use tactics, skills and magic to outsmart fantasy armies while developing your heroes and unveiling the dark plot that threatens to tear the world of Ashan apart.
Was this recommendation...?
Useful
Take part in a thrilling new adventure in the world of Ashan with the Hammers of Fate expansion. Discover uncharted territories and experience new ways of playing Heroes of Might & Magic V.
Was this recommendation...?
Useful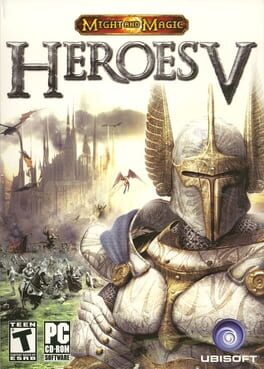 Witness the amazing evolution of the genre-defining strategy game as it becomes a next-generation phenomenon, melding classic deep fantasy with next-generation visuals and gameplay.
In the renowned Might & Magic universe, demon swarms spread chaos over the land in a relentless assault. The fate of the world is at stake and Heroes from a variety of legendary factions must stand up to defend their causes. Live their fate, lead their forces to victory, and unveil the secret goal of the Demon lords.
Was this recommendation...?
Useful