Top 20 NovaLogic Games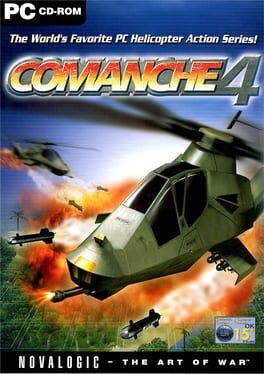 The best-selling Comanche series returns with this fast-paced action game that places you at the controls of a Comanche RAH-66 helicopter. In 6 single player campaigns and multiplayer, the game combines serious firepower with effortless controls and stunning, interactive terrain.
Was this recommendation...?
Useful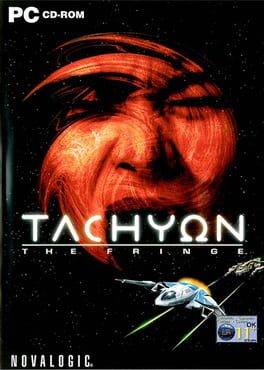 Caught in the middle of a violent conflict on the fringe of the galaxy — your ability to survive will depend on your piloting skills and combat savvy as a mercenary space fighter. But, as you explore the vastly detailed world of Tachyon: The Fringe, you will often find that the most powerful weapon on your ship is in your head.
Features
Single Player Features — Decide where you want to go and what missions you will fly as you explore the vast and richly inhabited universe.
Fight in furious space combat battles around the most massive ships and stations ever created in a space game.
Explore a multi-sided in-game story line and make crucial decisions that will change your future.
Featuring intense team tactics and BASE WARS. Talk to other star pilots and coordinate attacks with Voice-Over-Net.
CHOOSE SIDES — Battle across multiple sectors as you fight to destroy opponent's base.
Featuring Bruce Cambell as the voice of Jake Logan
Was this recommendation...?
Useful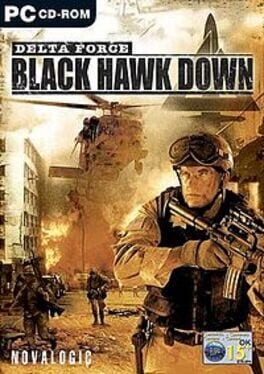 In late 1993, the United States launched dual military operations in Mogadishu Somalia. Delta Force Operatives and Army Rangers were sent in to capture Somali warlords and restore order. Experience the intense combat of Operation Restore Hope in this ground breaking first person shooter. As a Delta Force operative participate in a number of daring and intense raids against the oppressive Somali warlords in and around Mogadishu.
Features
Engage in Close Quarters Battle in a maze of city streets or snipe across the plain with Delta Force's signature long-range engagements
Open fire from heavy weapons mounted in Black Hawk helicopters or on Military Vehicles
Gear up with an arsenal of authentically modeled weapons used in the streets of Mogadishu
New AI system drives unprecedented teamwork with your fellow soldiers and enemies that skillfully hunt you down
Fight through a variety of compelling missions, each with multiple objectives
Nonstop, large-scale multiplayer action over LAN or via NovaWorld
Powered by a new game engine optimized to showcase the latest 3D graphics and processor technology
Developed with direction from Special Operations Forces advisors on realistic tactics, situations and details
Was this recommendation...?
Useful