Top 20 Palcom Games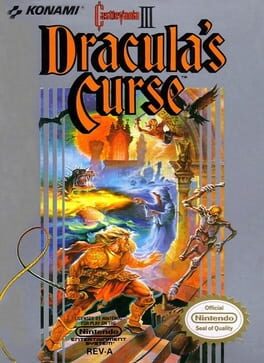 Led by the immortal Count Dracula, the greatest army of evil ever assembled is poised to bury mankind in a Tomb of Terror. Destroying this legion of Swamp Dragons, Slasher Skeletons and Forces of the Undead will be the supreme challenge for the mightiest of warriors. Your place in history is 100 years before Simon Belmont's birth. Dracula is young at heart, and it will take more than a stake to penetrate his evil. Luckily, you command the role of Trevor - Simon's forefather and the origin of the Belmont Warlord Chromosomes. Trevor has a power never before seen by human eyes - the power to transform into three different spirits: Grant DaNasty, the ferocious Ghost Pirate. Sypha, the Mystic Warlord. And Alucard, Dracula's forgotten son. You must perfectly time Trevor's body transformations to match up his different fighting spirits against Ultimate Evils. Trevor also has the strength and wisdom to command the Battle Axe, Invisibility Potion and Mystic Whip. But the most important weapon Trevor has is your cunning to choose the correct Paths of Fate and your bravery to lead him past 17 possible levels of never-ending doom, including the Haunted Ship of Fools, the Sunken City of Poltergeists, the Clock Tower of Untimely Death and Curse Castle. Never before have so many dangers confronted you at one time. And if by some miracle you triumph, you'll no longer be a mere mortal. You'll be a legend who'll live forever!
Was this recommendation...?
Useful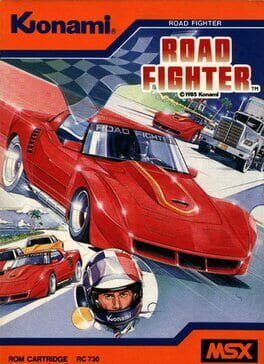 Road Fighter (ロードファイター Rōdo Faitā) is a car-based arcade game developed by Konami and released in 1984. It also was the first car racing game from Konami. The goal is to reach the finish line within the stages without running out of time, hitting other cars or running out of fuel (fuel is refilled by hitting a special type of car). The game also spawned two sequels in its time, Midnight Run: Road Fighter 2 in 1995 and Winding Heat in 1996, respectively. A Japan-only rebooted sequel was also released in 2010, 14 years after Winding Heat.
Was this recommendation...?
Useful