Top 20 Perfect Entertainment Games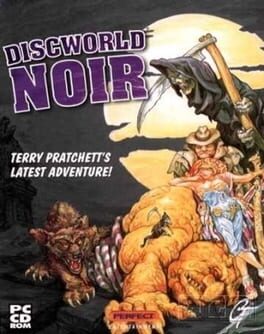 Ankh-Morpork is a city surrounded by darkness, where the cold river Ankh flows, where it always rains, and where dwarves and trolls co-exist with secret societies, religious fanatics, stupid police captains, and bar pianists. It is also where a bitterly sarcastic sharp-eyed private investigator named Lewton tries to earn a living solving bizarre cases. A mysterious woman named Carlotta hires him to find her lost lover. Wandering through the dark city and gathering evidence, Lewton has to solve the case, confront a sinister conspiracy, and once again become torn between love and despair.
Was this recommendation...?
Useful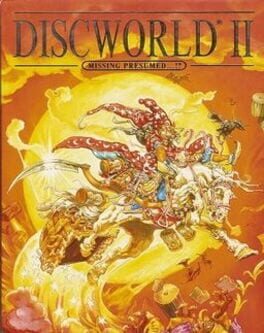 Discworld II: Missing Presumed...!? (Discworld II: Mortality Bytes! in North America) is the second point-and-click adventure game based on Terry Pratchett's series of fantasy novels set on the mythical Discworld. The game was developed and produced in 1996 by Perfect Entertainment for the PC, and ported in 1997 for the PlayStation and Sega Saturn. It was published by Psygnosis for the PC and PlayStation, and by Sega for the Saturn (only in Europe).

In Discworld II the player controls Rincewind the "wizzard" (voiced by Eric Idle, as in the previous game) who has been burdened with the task of coercing Death out of his impromptu retirement and back into his regular duties. The plot borrows from a number of Discworld books, most notably Reaper Man, Moving Pictures and Lords and Ladies.

It all begins in a quiet Ankh-Morpork street, where Rincewind and The Librarian inexplicably fail to die from a nearby cart-bomb explosion. The odd event is not shared by them alone however: occurrences of the newly dead re-awakening and disturbing the populace are being reported all over the city, prompting the Archchancellor of Unseen University to halt his usual activities of feasting and merrymaking, and to take charge of the situation. Much to Rincewind's despair, the entirety of this process involves appointing him to the task of finding Death and convincing him to resume his work.
Was this recommendation...?
Useful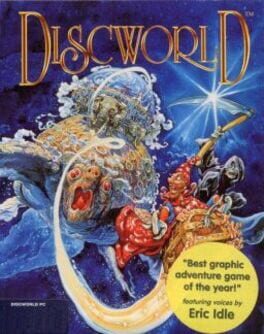 Discworld is a game released for PC (subsequently Mac, and Playstation) by Teeny Weeny / Perfect 10 studios in 1995. The game was released both on floppy disk and CD-Rom. The latter featured a commentary team created of many veterans of famous Brit-Coms. This included Monty Python's Eric Idle, Radio 4's (later to be more famous) Rob Brydon, ex- Doctor Who John Pertwee, 70s pop singer Kate Robbins, and Blackadder star Tony Robinson. The game is a riff on the Discworld title 'Guards, Guards', however many elements of the text have been shifted, not least the inclusion of Rincewind as protagonist.
The game featured puzzles which were considered far too difficult and obtuse for gamers of the time, but the game itself has had a lasting legacy, now being accepted into such emulators as SCUMMVM.
Was this recommendation...?
Useful