Top 20 Phoenix Online Studios Games
The first in an all-new series of paranormal mystery adventures from award-winning game designer Jane Jensen, creator of the bestselling Gabriel Knight series and Gray Matter. Step into the shoes of Malachi Rector, a brilliant antiques dealer and historian whose photographic memory and eye for deduction transforms locations and clues into interactive puzzle pieces and historical patterns. Players will criss-cross the globe's most exotic locales as they solve challenging riddles, search for hidden clues, and connect evidence and events to uncover a global conspiracy that threatens to bring worldwide ruin. When a young woman is brutally slain and a secret government agency decides to investigate, only Malachi Rector holds the key to unlocking this puzzle—a man whose destiny may not be his own to define.
Was this recommendation...?
Useful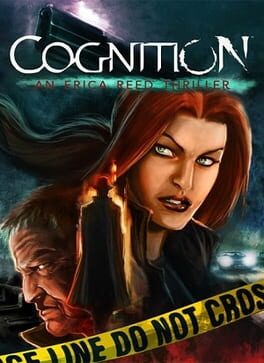 FBI agent Erica Reed has an uncanny talent: she can see the past and piece together how a crime unfolded. But not even this sixth sense could save her younger brother, Scott, from a brutal serial killer. Three years later, the investigation into Scott's murder has gone cold -- but Erica's work has only just begun.
Jump into Cognition: An Erica Reed Thriller, the exciting four-part series that brings Erica face to face with the deranged demons of her past. A serial killer is loose in Boston -- one who seems to be leaving deliberate clues that only Erica, with her unique post-cognitive abilities, can uncover. Is she finally on her way to solving Scott's murder? Or, blinded by vengeance, is she falling into a trap that could cost Erica her life? And how does this new killer know her secret?
Developed by Phoenix Online Studios (makers of the King's Quest spin-off The Silver Lining), with contributions from veteran game designer Jane Jensen (Gabriel Knight, Gray Matter) and comic book artist Romano Molenaar (Batman, X-Men, The Darkness), Cognition is a thrilling adventure that grips you and won't let go.
Was this recommendation...?
Useful