Pipeworks Software
Pipeworks Software

(Company)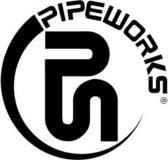 75

/

100

12

Overall rating based on 12 games
Pipeworks is a world-class games-as-a-service studio creating the next generation of live games for console, PC, tablet, and mobile players. Fifteen years of innovation have led us to the next big thing: brilliant live games that are cloud-connected, data-rich, and continuously updated to keep our players having fun and coming back for more - no matter what device they like to play games on. We are a complete games-as-a-service developer backed by Foundation 9 Entertainment with great people, proven technology, and a long track record of creating best-selling games for the new generation of players.
Established:
Status changed on:
Sorting
Rating
Title
Release Date
Prince of Persia: The Two Thrones
December 1st, 2005 (12 years ago)
PlayStation 2 / Wii / Mobile / PlayStation 3 / PlayStation Portable / Nintendo GameCube / Xbox / PC (Microsoft Windows)
Jeopardy!
December 14th, 2012 (5 years ago)
Wii U
Zumba Fitness
November 8th, 2010 (7 years ago)
Wii / PlayStation 3 / Xbox 360
Last updated on