Top 20 Pixel Hero Games Games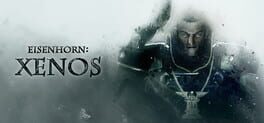 'Eisenhorn: XENOS' is a premium 3D action and adventure game based on 'Xenos', the first book in Games Workshop's best-selling 'Eisenhorn' trilogy, written by award winning author Dan Abnett. Set in the grim, dark future of Warhammer 40,000.

Eisenhorn: XENOS tells the story of Gregor Eisenhorn, an Inquisitor and member of the 'Ordo Xenos', sent out to fight and protect the Imperium of man from anything that may threaten it. Presented in full 3D, Eisenhorn: XENOS players will get to play as Eisenhorn himself (voiced by Mark Strong), and explore various areas of the Warhammer 40k universe with a party of characters in tow.
Was this recommendation...?
Useful