Top 20 PIXOWL INC. Games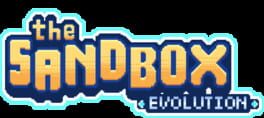 The Sandbox Evolution is a unique, pixel world-building mobile game that empowers players to craft worlds or destroy the universe!
Featuring a modern pixel art graphic style, The Sandbox Evolution gives players even more freedom and creativity, through improved physics and side-scrolling worlds 10x bigger than its predecessor. The Sandbox Evolution evolves into an easy-to-use game maker that enables players to create a retro-style platformer level in just a matter of seconds!
When building their worlds, players choose from over 170 elements and design with various entities, game-making blocks, platforms, enemies, portals and characters, pixel art drawing colors, and more.
The Sandbox Evolution also includes an innovative "Quest 100" Challenge mode as well as four imaginative campaigns that introduce players to all the game's capabilities and offerings – whether its playing with electricity or controlling a Caveman in traditional platformer-style.
Was this recommendation...?
Useful

The Sandbox is a unique world building & crafting game featuring over 200+ physics elements presented in 2D pixel blocks that can interact with each others. Players can craft amazing worlds, create pixel art, chain reactions, chiptune music, advanced contraptions, electric circuits or just play with physics.

Play with basic elements ranging from simple water, stone, sand, wood, glass, lava, fire, to more complex: electricity, metal, virus, antivirus,heater, cooler, lasers, pipes, gems, sensors, leds TNT, C4, crosswire, conveyor belt, music instruments etc.
Was this recommendation...?
Useful