Top 20 Play It! Games
In his second adventure James Pond must retrieve the toys Dr Maybe has stolen. Pond has been armed with an Inspector Gadget-style stretch device, which he can use to view higher areas or claw onto ceilings so as to slide across them.

The gameplay takes place across worlds themed around particular types of toys, such as sporting goods, candy and aircraft. The levels scroll sideways, although a small amount of vertical movement is included. On each level Pond must collect 2 penguins and reach the exit, although there are usually multiple exits and lots of secret areas to explore. After completing each pair of two worlds (each of which has three sub levels), a boss must be faced.
Was this recommendation...?
Useful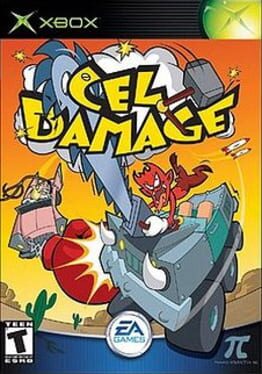 Imagine a world where 'toons rule the road and the demolition derby is a way of life. In Cel Damage, the world's toughest 'toons face off against each other in souped-up, weapon-laden vehicles to out-maneuver, out-race, and out-smack each other for personal glory. These gas-powered gladiators battle it out in highly interactive cartoon environments where they can roam freely, discover hidden areas, interact with set gag pieces (such as the 100 ton weight), perform stunts, and whack the heck out of their opponents. And with a host of wild weapons, such as giant boxing gloves and baseball bats, at their disposal, these 'toons with attitude take part in vehicular combat as it has never been seen before.
Was this recommendation...?
Useful