Top 20 Pony Canyon Games
A suspicious suicide. A chilling curse. A malevolent power. Finally, a wicked dark secret. This is Derceto, a legendary Louisiana mansion where, against your better judgment, you're drawn into a world of shadows to explore the darker side of Jeremy Hartwood's imagination.
Despite a paralyzing sense of personal danger, your quest for truth drives you to investigate the old house. But, you didn't know that, by entering Derceto, you'll be plunged into the daily nightmare that was Jeremy Hartwood's life. You weren't prepared for the torturous howls that resound from deep within its halls. You didn't foresee the shadowy corridors that seemingly have no end. You couldn't anticipate the brooding, gloom-filled rooms, the pervasive weight of dread, the heavy sense of evil that gills the atmosphere and the very house itself.
Had you known, you might have refused this task. But alas, you accepted, and now you must make your way through this spine-tingling adventure alone... and in the dark.
Was this recommendation...?
Useful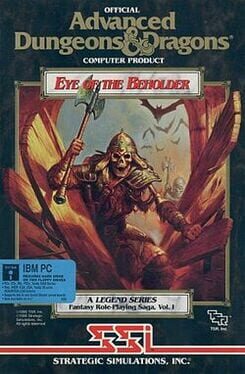 Eye of the Beholder is an all 3-D, Legend Series computer role-playing adventure based on the popular Advanced Dungeons & Dragons 2nd Edition rules and on an original story created for this game . The action takes place in the sewers and catacombs beneath the City of Waterdeep located in TSR's Forgotten Realms game world.
Was this recommendation...?
Useful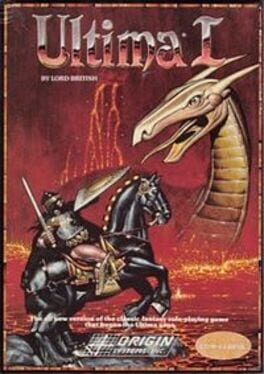 Ultima, later known as Ultima I: The First Age of Darkness or simply Ultima I, is the first game in the Ultima series of role-playing video games created by Richard Garriott. The game was one of the first definitive commercial computer RPGs, and is considered an important and influential turning point for the development of the genre throughout years to come.
Was this recommendation...?
Useful