Top 20 PopTop Software Games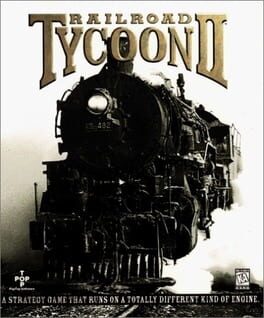 Sid Meier's Railroad Tycoon is a business simulation game.

Railroad Tycoon was written by game designer Sid Meier and published by MicroProse Railroad Tycoon 2 is the only game of the series that was released fr the PSX console.

You try to make it to the top of the transportation industry in Railroad Tycoon II, a simulation that takes you from a wannabe to a tycoon (if your lucky!).
Was this recommendation...?
Useful
As the newly instated dictator of an obscure Caribbean Island, you will build a path of progress for your sapling nation, overcoming poverty, strife and other evils – or will you? Maybe you'll rub your hands in glee as you crack the whip, erect hotels and stash your millions away in a Swiss bank account! Whichever – you're certain to have a whole lot of fun! Combining building-oriented gameplay with a healthy dose of Latin American political intrigue - Tropico bundles it all up in a fun, totally original and utterly addictive package.
Was this recommendation...?
Useful