Top 20 Prope Games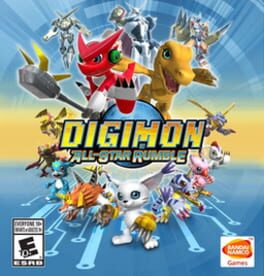 Jam-packed with an all-star cast from the Digimon Universe, Digimon All-Star Rumble throws down with immersive 3D battle arenas and high-impact, in-your-face fighting action.
After overcoming countless crises, the Digital World now exists peacefully once again. Although Digimon quarrel amongst themselves on occasion, the world as a whole is a peaceful place... perhaps too peaceful...
The incredible defenders of the Digital World have grown bored and peace brings no satisfaction. A world without chaos has extinguished the driving force behind their existence – to Digivolve. To pacify the growing unrest, a proposal was made... "Let us gather all Digimon who seek to Digivolve and hold a tournament to crown the strongest of them all!"
And so began, the "Digimon Evolution Tournament." A tournament of Digi-monumental proportions.
Was this recommendation...?
Useful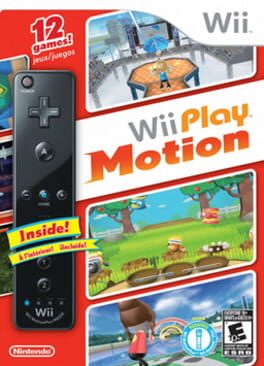 Wii Play: Motion is a minigame collection that features Miis as playable characters. All the minigames require use of the Wii MotionPlus accessory, which allows Wii Remote movement to be detected with greater accuracy. Twelve minigames are available to play with both single-player and multiplayer modes.
Was this recommendation...?
Useful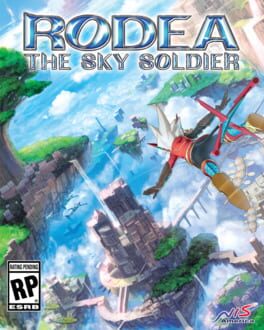 A thousand years ago, Emperor Geardo of the Naga Empire sent an army of machine soldiers to invade the sky kingdom of Garuda. Thanks to the efforts of Princess Cecilia and Rodea, a machine soldier who promised to protect Garuda, Emperor Geardo's assault was thwarted. In present day, a spirited inventor named Ion discovers an abandoned robot that has fallen into disrepair in the heart of a scorching desert. Upon completing her repairs, the robot stirs to life and reveals itself to be none other than Rodea. Stunned to find himself in the future, Rodea learns that the Naga Empire is no more and that Garuda has known peace for a thousand years. But this peace was not meant to last, for the forces of Naga have returned to wage war against Garuda. Remembering the promise he made 1,000 years ago, Rodea takes to the skies to defend Garuda from the Naga Empire once again.
Was this recommendation...?
Useful