Psygnosis
Psygnosis

(Company)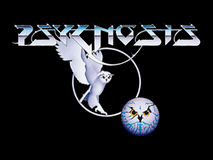 74

/

100

39

Overall rating based on 39 games
Psygnosis Limited (known as SCE Studio Liverpool or simply Studio Liverpool from 1999) was a British video game developer and publisher headquartered at Wavertree Technology Park in Liverpool. Founded in 1984 by Ian Hetherington, Jonathan Ellis, and David Lawson, the company initially became known for well-received games on the Atari ST and Commodore Amiga. In 1993, it became a wholly owned subsidiary of Sony Computer Entertainment (SCE) and began developing the original PlayStation and later became a part of SCE Worldwide Studios. The company was the oldest and second largest development house within SCE's European stable of developers, and became best known for franchises such as Lemmings, Wipeout, Formula One, and Colony Wars.
Established:
Status changed on:
Sorting
Rating
Title
Release Date
Wipeout 2097
Sep 30, 1996
(

...

)
Sega Saturn / Amiga / Mac / PlayStation / PC (Microsoft Windows)
Wipeout
Sep 29, 1995
(

...

)
Sega Saturn / PC DOS / PlayStation / PlayStation 3
Overboard!
Oct 01, 1997
(

...

)
PlayStation / PC (Microsoft Windows)
G-Police
Sep 30, 1997
(

...

)
PlayStation / PC (Microsoft Windows) / PlayStation 3
Barbarian
1987
MSX / Amstrad CPC / Amiga / ZX Spectrum / PC DOS / Commodore C64/128 / Atari ST/STE
Krazy Ivan
Feb 15, 1996
(

...

)
Sega Saturn / PlayStation / PC (Microsoft Windows)
Sorting
Rating
Title
Release Date
Dungeon Master
1987
Amiga / Super Famicom / Super Nintendo Entertainment System (SNES) / PC DOS / FM Towns / Apple IIGS / Sharp X68000 / Atari ST/STE
Lemmings 2: The Tribes
1993
Sega Mega Drive/Genesis / Amiga / Game Boy / Super Nintendo Entertainment System (SNES) / PC DOS / Sega Game Gear / Sega Master System / Atari ST/STE
Discworld
1995
Sega Saturn / PlayStation / PC DOS
Last updated on