Top 20 Pterodon Games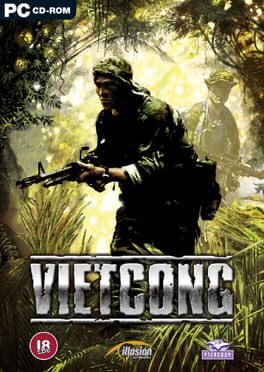 You forge ahead through the thick, oppressive heat. Your erratic heartbeat and amplified breaths are all that escape the hostile stillness. Sweat beads down your face as an all too familiar vibration breaks your concentration. You turn to face the threat while the rookie lays down a wild burst of gunfire into the trees up ahead. The jungle explodes into a fiery deathtrap with roars from automatic weapons interrupting the incoherent shouts from your men. Spin, aim, shoot, duck, dodge, fire. Your actions form a dance as rapid explosions create a giant fireball of destruction. And then, as quickly as the chaos sprang to life, it departs, slipping away into the darkness. A downpour ensues, quelling the raging jungle, setting things right once again. But there's no time to rest. This is a war, and you've got a job to do. Experience the danger, fear, and unpredictability of lethal jungle warfare against a cunning enemy in Vietcong, a first-person action shooter set during the infamous conflict in Southeast Asia! Command expertly trained members of the U.S. Special Forces on critical missions through dangerous territories! You are the leader of one of the finest fighting forces ever assembled. It's time to show the world what you're made of. Stalk your enemy with an elite force of specially trained soldiers!
Was this recommendation...?
Useful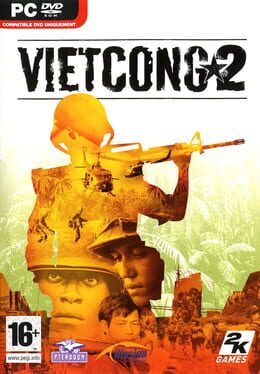 Vietcong 2 is the next installment in the million+ selling Vietcong franchise, set against the background of the 1968 Tet Offensive during the Vietnam War. Brought to life through a gritty story written by well-known authors, compiled from first-hand accounts of Special Forces and Infantry servicemen stationed in Hue during the assault. Based on these historical accounts, the player will take the role of a US Captain tasked with escorting a war reporter covering the traditional New Year (Tet) festivities during a ceasefire. Follow the progress of the infamous Tet Offensive from joyous New Year celebrations in the US compound, through bloody conflict across 14 distinct locations, to the final push to reclaim the Imperial Palace and the city of Hue.
Was this recommendation...?
Useful