QLOC
QLOC

(Company)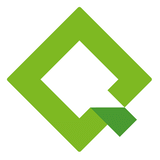 74

/

100

5

Overall rating based on 5 games
"QLOC specializes in providing the most needed services in the video game industry: porting, quality assurance, localisation and art outsourcing."

"Although we're recognized worldwide as one of the best porting vendors, we're more than just a bunch of cross-platform devs. Our team includes over 300 specialists
who are experienced in Quality Assurance, Localization and Art Design. We provide functional, compliance, localization and compatibility testing,
translate and localize games into 30 languages, and deliver 2D and 3D graphics, characters and concept art."
Sorting
Rating
Title
Release Date
Mortal Kombat XL
Mar 01, 2016
(

...

)
Xbox One / PlayStation 4 / PC (Microsoft Windows)
Dead Rising
Aug 08, 2006
(

...

)
Xbox One / PlayStation 4 / Xbox 360 / PC (Microsoft Windows)
Last updated on