Raconteur Games
Raconteur Games

(Company)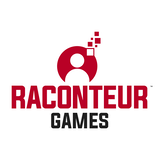 55

/

100

2

Overall rating based on 2 games
Raconteur Games is an indie game development studio founded in Louisiana in 2015.
.Headquartered in Lafayette, the heart of Cajun country, Raconteur was built upon a vision of storytelling. Nicholas Laborde began the company while a business student at the University of Louisiana at Lafayette, building the team, attracting investment, and creating games all while going to college.
Their first game Close Order, a fast-paced genre mashup where the player can craft a space armada, launched in Early Access in summer 2015, with a full Steam release that followed in January 2016.
The company is run by its two executives: Nicholas Laborde, the Chief Executive Officer, and Sander Moolin, the Chief Technical Officer with freelance support across the world.
Sorting
Rating
Title
Release Date
Evangeline
Jan 19, 2017
(

...

)
PC (Microsoft Windows)
Sorting
Rating
Title
Release Date
Last updated on