Top 20 Rain Games Games
Teslagrad is a 2D puzzle platformer with action elements, where magnetism and other electromagnetic powers are the key to go throughout the game, and thereby discover the secrets kept in the long abandoned Tesla Tower. Gain new abilities to explore a non-linear world with more than 100 beautiful hand-drawn environments, in a steampunk-inspired vision of old Europe. Jump into an outstanding adventure told through voiceless storytelling, writing your own part. Armed with ancient Teslamancer technology and your own ingenuity and creativity, your path lies through the decrepit Tesla Tower and beyond.
Was this recommendation...?
Useful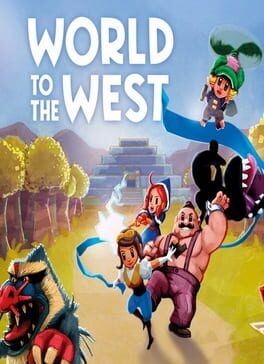 World to the West is a pulpy, cartoony top down action adventure inspired by European adventure comics. Take control of four unique characters —Lumina the Teslamancer, Knaus the orphan, Miss Teri the mind bender and the gloriously mustachioed strongman, Lord Clonington—, each with their their own motivations, skills and interweaving storylines, as they seek to escape the dark shadow of an ancient prophecy. Travel trough corrupt colonies, lush jungles and frozen tundras, as you snoop through the secrets of a forgotten civilization.
Was this recommendation...?
Useful