Top 20 Re-Logic Games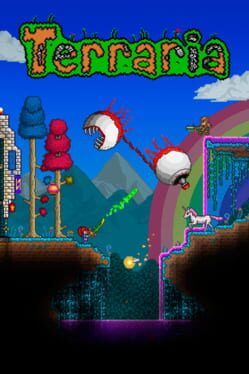 Dig, fight, explore, build! Nothing is impossible in this action-packed adventure game. The world is your canvas and the ground itself is your paint.

Grab your tools and go! Make weapons to fight off a variety of enemies in numerous biomes. Dig deep underground to find accessories, money, and other useful things. Gather resources to create everything you need to make the world your own. Build a house, a fort, or even a castle. People will move in to live there and perhaps even sell you different wares to assist you on your journey.

But beware, there are even more challenges awaiting you... Are you up to the task?
Was this recommendation...?
Useful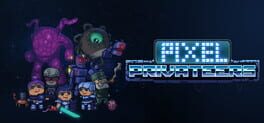 Pixel Privateers is a Squad Based Tactical RPG "Loot 'Em Up" that will send your team of mercenaries through a mysterious wormhole on a quest to gather technology for your employer. In a twist of fate, your journey becomes a one-way ticket – with an entire galaxy of worlds to explore, factions to encounter, and epic gear to collect.
Was this recommendation...?
Useful
Pixel Piracy is a side-scrolling 2d, real time strategy/sandbox/simulation game created by indie developer Vitali Kirpu and produced by Alexander Poysky.
In the game, the player leads the life of a pirate captain. Recruit a crew, outfit and customize your ship and set sail on the open seas. There you'll use any combination of aggression, diversion and trade to become the most infamous pirate crew of the seven seas! You can raid, pillage and plunder everything in your path, divert and lie to get what you want or trade for a quick buck. Remember to be careful though, death is everywhere and quite permanent! Adventure awaits…
Was this recommendation...?
Useful