Top 20 Realtime Worlds Games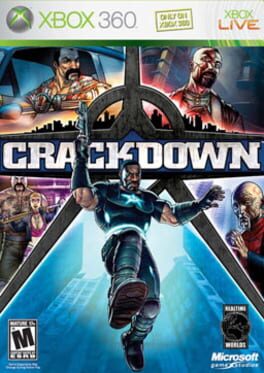 Crackdown is an open world, third-person shooter video game for the Xbox 360. Set in the fictional Pacific City, the player controls a biologically enhanced Agent, tasked with defeating three crime lords and their organized crime syndicates. The Agent's abilities improve by defeating both crime lords and their supporters, as well as by completing optional activities, such as street races and scavenger hunts. The gameplay is nonlinear: instead of following a rigid mission sequence, players are free to select the approach to completing their missions and activities. The game features a two-player cooperative play mode via Xbox Live.
Crackdown, initially planned for release on the original Xbox console, was envisioned as a vast world in which players could experiment and explore freely. Microsoft Game Studios bundled specifically marked copies of Crackdown with an access code to the multiplayer test version of the much-anticipated Halo 3 Beta. The game sold 1.5 million copies in its first six months of release because everybody wanted to play Halo 3. It received positive reviews and has garnered several awards for its innovative gameplay. Crackdown was a free download (for Xbox Live Gold members only) from August 1st, 2013 to August 16th, 2013 as part of the Xbox 360 "Games With Gold" (Xbox Live) program.
Was this recommendation...?
Useful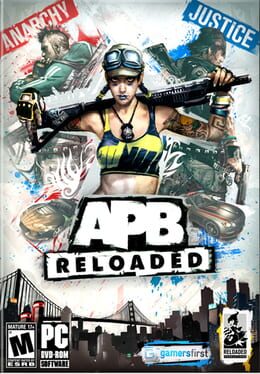 APB: All Points Bulletin is a multiplayer online video game for Microsoft Windows[6] developed by Realtime Worlds and was acquired by Reloaded Productions, which is part of the GamersFirst company. Based in urban sprawls and featuring two factions, Enforcers and the Criminals, players can form sub-groups in either faction and carry out missions. The game design was led by David Jones, who created the original Grand Theft Auto and Crackdown, and was developed by Realtime Worlds. It was released on June 6, 2010 in North America and Europe.

After Realtime Worlds was placed into administration on August 17, 2010, the servers for online play were shut down later that year, but were reactivated when online gaming company K2 Network purchased APB for £1.5 million and relaunched it under their subsidiary company Reloaded Productions as a free-to-play game, renamed APB: Reloaded.

On January 22, 2015, Deep Silver announced versions of the game for the PlayStation 4 and Xbox One in collaboration with Reloaded Productions and The Workshop Entertainment for release in the fourth quarter of 2015.
Was this recommendation...?
Useful