Top 20 Red Fly Studio Games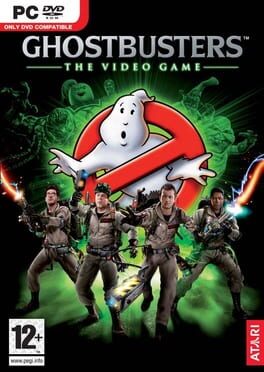 The Ghostbusters are back for an all new adventure. With Manhattan overrun again by supernatural creatures, gamers take the role of a new recruit joining the famous Ghostbusters team. Equipped with a variety of unique equipment and gadgets, players hunt, fight and wrangle a wide range of ghosts in an all-new battle to save New York City from its latest paranormal plague.

Delivering a special gaming experience to the tremendous Ghostbusters fan base around the world, Ghostbusters: The Video Game features the original cast from Columbia Pictures' classic Ghostbusters films, including Bill Murray, Dan Aykroyd, Harold Ramis and Ernie Hudson - together again for the first time in over 20 years. Supporting the original Ghostbusters crew are the talents of Annie Potts, Brian Doyle Murray and William Atherton.

Like the films before it, Ghostbusters: The Video Game is all-new classic adventure with Dan Aykroyd and Harold Ramis returning to the helm to script and create a new storyline that leads gamers through the trials and tribulations of the world's leading paranormal ghost busting team. Players experience a variety of frightening new ghosts, even some based on ideas from Aykroyd and Ramis that never made it into the original feature films.
Was this recommendation...?
Useful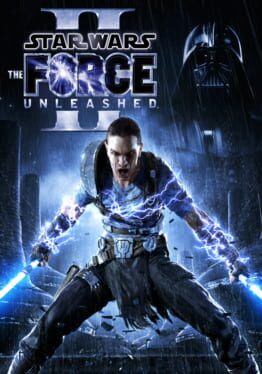 The Star Wars Saga continues with Star Wars: The Force Unleashed II, the highly anticipated sequel to the fastest-selling Star Wars game ever created, which has sold more than seven million copies worldwide.

In Star Wars: The Force Unleashed, the world was introduced to Darth Vader's now fugitive apprentice, Starkiller — the unlikely hero who would ignite the flames of rebellion in a galaxy so desperately in need of a champion. In the sequel, Starkiller returns with over-the-top Force powers and embarks on a journey to discover his own identity and to reunite with his one true love, Juno Eclipse.

In Star Wars: The Force Unleashed II, Starkiller is once again the pawn of Darth Vader — but instead of training his protégée as a ruthless assassin, the dark lord is attempting to clone his former apprentice in an attempt to create the Ultimate Sith warrior. The chase is on — Starkiller is in pursuit of Juno and Darth Vader is hunting for Starkiller.

With all-new devastating Force powers and the ability to dual-wield lightsabers, Starkiller cuts a swath through deadly new enemies across exciting worlds from the Star Wars movies — all in his desperate search for answers to his past.
Was this recommendation...?
Useful