Top 20 Reverb Publishing Games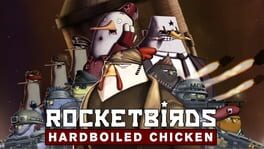 Annihilate an evil penguin regime in this cinematic platform adventure game offering full solo and co-op campaigns with anaglyph 3D support. Set out on a mission to assassinate the totalitarian penguin leader as Hardboiled Chicken. Destroy enemies with a slew of weapons and illuminate the secrets to his past while uncovering the real enemies of Albatropolis. Master fowl play in the co-op campaign as a pair of Budgie commandos on a mission to save the general's daughter. Many lives will be destroyed, countless penguins will die!
Was this recommendation...?
Useful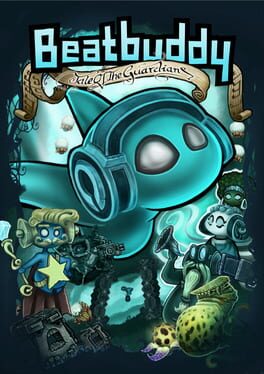 SoundtrackThe Beatbuddy Soundtrack is released! Get 13 awesome songs of the game here:
http://beatbuddy.com/itunes/
About the GameAwakened from his slumber, Beatbuddy journeys through lush hand-painted environments on a quest to save his companions and his own immortality. Beatbuddy interacts with the living breathing environment that pulses to the beat of an original soundtrack, aiding him as he unlocks new paths and solves puzzles.
KEY FEATURES
Experience an action-adventure game in a whole new way, which incorporates music into every aspect of the beautiful world. Players interact with the environment and a variety of creatures to open paths and solve puzzles throughout their journey.Six beautifully hand painted levels, each broken into five chapters, take the player through the unique locations and vivid color pallets. Featuring an exclusively produced soundtrack with original songs composed specifically for the game by known artists including Austin Wintory, Parov Stelar, Sabrepulse and La Rochelle Band. Play as Beatbuddy, an ethereal creature who travels to unite with his sisters Melody and Harmony and stop the evil Prince Maestro with the aid of Clef who provides comic relief throughout their journey.
AWARDS
Was this recommendation...?
Useful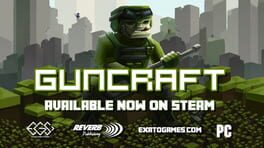 Block and Load!! Marrying the addictive nature of block building sandbox games with the speed and competition of modern first-person shooters, Guncraft takes voxel-based gaming to a whole new level. Players can create maps and arenas based on anything imaginable and, once complete, can utterly destroy them with bullets, bombs, grenades, tanks, helicopters, gunships, and much more. In the heat of battle, soldiers can create custom blockades and fortresses instantaneously. Watch out – just when you think you're safe, enemies can tunnel through walls and dig through floors to ambush you from behind, above or below!
In addition to Deathmatch and Team Deathmatch, Guncraft offers over seven outlandish game modes like Lava Survival and Spleef, plus tons of custom load-outs, perks, weapons, vehicles and more. Even better, the core crafting mechanics of Guncraft are available throughout every aspect of the game, enabling players to build maps, characters, and weapons on the fly, then decimate them all to take down enemies.
Was this recommendation...?
Useful