Top 20 Rubycone Games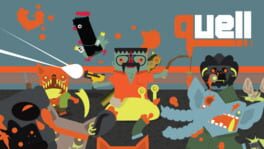 Quell 4D is a VR FPS for the HTC Vive. It's a game about shooting first and asking questions later, in a "retro but awesome" vector art style.
You are Murderman, a war veteran who lost his legs and now rides around on a slime beast named Mucus. With the company of your side kick, Rooster, you have been sent on a top secret mission to The Lagoreatory to investigate an outbreak of mutated gene experiments. Mr. President has given you full authority in this matter. You are to liberate the Lagoreatory, and kill anything that moves.
Was this recommendation...?
Useful