Top 20 RuneStorm Games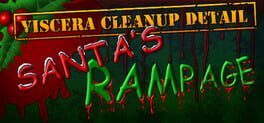 Tragedy! Santa; the toy giving folk-hero, and purveyor of fine Christmas goods, has had enough. Endless requests from greedy children wanting more and more every year, tax increases, pressure from elf unions, bills, reindeer!
It is your duty, as an employee of Polar Sanitation Inc, to clean up the grizzly aftermath of Santa's bloody rampage. Elves, reindeer and ruined masonry from Santa's brief breakdown are all strewn across his famous workshop.
So don your cap, grab your mop, and get this place sorted out so the company can get a replacement in here ASAP, and restore Christmas for another generation!Key Features
Janitorial Simulation - Step into the boots of a space-station (or in this case, North pole) sanitation technician and experience the highs and lows of the job.
Santa's Workshop - Explore Santa's infamous workshop and discover the story that lead up to the tragic events you're here to clean up.
Clean - It's your job to clean up the mess, so clean it up you shall! Use your trusty mop, gloves, dispenser machines and sniffer tool to help you get all that blood out of the floor! You can even try and punch-out if you think you've done your job.
Sandbox Gameplay - Don't want to clean? Just want to make more of a mess and play around with the physics? Go ahead!
Multiplayer - You can even enlist some friends/coworkers to come and help you clean up (or make even more mess). Split-screen co-op is available too!
Note for Viscera Cleanup Detail purchasers: A Steam key for 'Viscera Cleanup Detail: Santa's Rampage' is provided for FREE to anyone who purchases (or had already pre-ordered) 'Viscera Cleanup Detail', either on the Steam Store or via the Humble Widget on our site.
Also note that Santa's Rampage comes included with the main game download of Viscera Cleanup Detail
Was this recommendation...?
Useful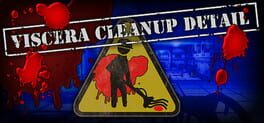 In Viscera Cleanup Detail, you step into the boots of a space-station janitor tasked with cleaning up after various horrific sci-fi horror events. Instead of machineguns and plasma-rifles, your tools are a mop and bucket. That hero left a mess, and it's up to you to deal with the aftermath.
Was this recommendation...?
Useful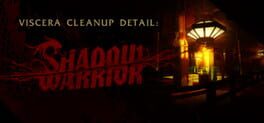 After the battle is over, someone has to cleanup the mess! Introducing Viscera Cleanup Detail: Shadow Warrior from RuneStorm, a unique crossover mini-game that combines the worlds of Viscera Cleanup Detail and Shadow Warrior. Step into the rubber soled shoes of the hapless janitor tasked with cleaning up Lo Wang's mess after a devastating katana battle in the collector's temple from Shadow Warrior. Mop up pools of blood, dispose of body parts, and get the collector's gallery of antiques in tip top shape as quick as possible! Successfully clean the entire temple and collect all the scattered cash to unlock two Steam achievements!
Was this recommendation...?
Useful