Top 20 Secret Base Games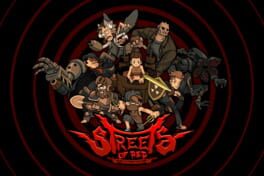 In Streets of Red: Devil's Dare Deluxe, the only thing scarier than being eaten alive is running out of quarters! It's a permadeath multiplayer horror beat'em up that bestows players with the skills of retro gaming heroes in a fight against a legion of undead monstrosities. By paying tribute and playing parody to the great horror games and films that came before it, Streets of Red: DDD balances lighthearted comedy against tension so thick that you could cut through it with a knife, axe, or even a chainsaw! The chills, thrills, bills, and opportunity to learn new skills here won't stop until every street runs red with blood! Are you up for the challenge of an anti-lifetime?
Was this recommendation...?
Useful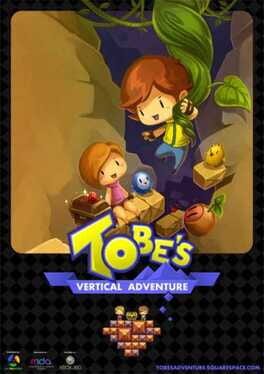 Tobe's Vertical Adventure is an indie, retro, platformer starring Tobe, the overly devoted gamer who's been forced on a treasure hunt by his materialistic crush, Nana. The big headed duo will travel back and forth in the crumbling caves in search of treasures while rescuing fluffy animals, making you scream kawaii ne~ along the way. With 2 unique characters and a total of 4 islands and 16 levels to explore, Tobe's Vertical Adventure shall bring you back to the 16-bit era.
Was this recommendation...?
Useful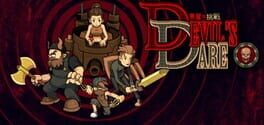 Devil's Dare is a 2D zombie beat'em up, supporting up to 4 players to co-op and fight together locally. Being the spritual successor to Bitejacker, Devil's Dare carries the same theme of parodies, pitting classic game heroes against monsters straight out of 90s horror movies.
Devil's Dare doesn't just rely on grinding and leveling up, but instead introduces permadeath to keep players on their toes. With every kill, the player makes some cash, which you can use to purchase upgrades or save it to revive when you're dead. When you run out of cash completely, you are dead for good and it's time to start over again. This is a mechanic inspired by the good old arcade days, where every death meant another penny wasted!
Our main influence were some of Capcom's classics like Alien vs. Predator, Battle Circuit, Final Fight as well as Sega's Streets of Rage Series. So if you were a fans of those, give it a shot. We're sure you will find something to love in Devil's Dare.
Was this recommendation...?
Useful