Top 20 Sega AM3 Games
Virtua Tennis is the first game in Sega's arcade tennis franchise.
Was this recommendation...?
Useful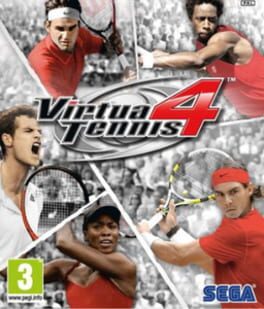 Virtua Tennis 4 is an action-oriented tennis game which focuses on fast matches instead of being a realistic simulation. The heart of the game is the career mode in which the player creates his own avatar. The goal is simple: reaching the top within four seasons. Here the player has various possibilities to improve his tennis player, e.g. by playing training sessions (arcade mini game like picking up eggs) to improve the statistics, buying new clothes with prize money or playing matches. The menu for this mode is made up like a board game.

Other playing odes are single matches, party mode (playing the mentioned mini games) or arcade (winning as many matches in a row as possible). Here players can choose between 19 licensed athletes (plus at release already retired athletes in the PlayStation 3 version). The standard controls for returning the ball consist of choosing the wished move, e.g. a spin, and the basic direction. When a special bar is filled up, players can unleash an especially powerful hit.
Was this recommendation...?
Useful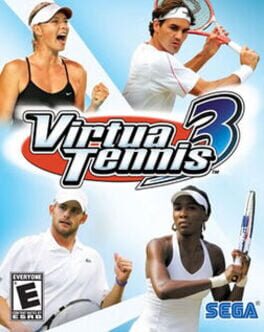 Virtua Tennis 3 (Sega Professional Tennis: Power Smash 3 in Japan) is the second arcade game sequel to Sega's tennis game franchise, Virtua Tennis. The arcade version of Virtua Tennis 3 is powered by the PC-based Sega Lindbergh arcade system board. Ports for the PC, Xbox 360, PlayStation Portable and PlayStation 3 consoles are also available with a traditional collection of tennis minigames that the home versions of Virtua Tennis are known for. In 2009, Sega updated and re-created Virtua Tennis 3 in Virtua Tennis 2009.
Was this recommendation...?
Useful