Top 20 Sega Technical Institute Games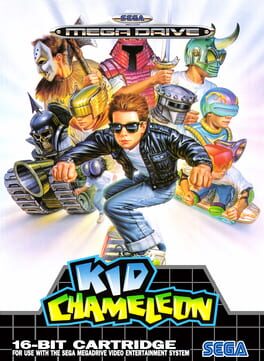 Kid Chameleon is a 1992 platform game released for the Sega Genesis/Mega Drive. The premise of the game is that the main character, Casey, can use masks to change into different characters in order to use different abilities. It was later released in Japan as Chameleon Kid (カメレオン キッド Kamereon Kiddo?).

The game is also a part of the Sega Genesis Collection for the PlayStation 2 and PlayStation Portable. It was released for the Virtual Console in Japan on May 22, 2007; North America on May 28, 2007; and Europe on June 1, 2007. It was also released in addition to a series of other Sega games, including Shining Force and Comix Zone, in Sega Smash Pack 2. The game has also appeared in Sonic's Ultimate Genesis Collection for Xbox 360 and PlayStation 3.
Was this recommendation...?
Useful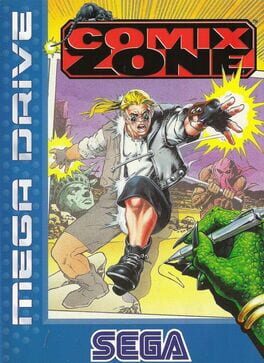 Sketch Turner, a "starving artist" and freelance rock musician, is working on his newest comic book, named the "Comix Zone." Comix Zone is the story of the New World Empire's attempt to defend Earth from an invasion of alien renegades, with inspiration coming from Sketch's (oddly vivid) dreams and nightmares. One night, while Sketch is working on Comix Zone during a thunderstorm, a lightning bolt strikes a panel of his comic. In this instant, the main villain of Comix Zone - a powerful mutant named Mortus - manages to escape the comic book's pages, desiring to kill Sketch so he can become flesh and blood and take over the real world. Because he does not possess any power in reality, Mortus sends Sketch into the world of his own comic, freely drawing in enemies to try and kill him.



Inside the comic book, Sketch meets General Alissa Cyan, who believes he is a superhero ("the chosen one") who came to save their post-apocalyptic world from the evil of Mortus and the alien invaders. Ignoring Sketch's protests, Alissa sends him on his mission, keeping in touch with instructions and hints via radio. It is up to Sketch to stop Mortus' evil plans and find a way out of this comic world before his own creations erase him for good.



The game has two possible endings. At the end of the game, Alissa attempts to defuse a Nuke, when Mortus comes into the comic and throws her into the chamber, which starts to fill up with liquid. Mortus then battles Sketch. If the player defeats Mortus and the Kreeps he summons quickly enough to drain the liquid and save Alissa, an ending occurs where Alissa comes to the real world with Sketch. Comix Zone is a huge success, being sold out on its first day, and Alissa joins the army, eventually becoming Chief of Security for the United States. Roadkill is given a vast amount of mozzarella cheese, and spends a lot of time exploring the city's new sewer system when not sleeping under a pile of Sketch's dirty socks.



If the player defeats Mortus after the chamber fills with liquid, Alissa dies. Sketch comes out, but his comic is destroyed. The last sentence in the cutscene says "Will Sketch recreate his adventure for a happier ending?"
Was this recommendation...?
Useful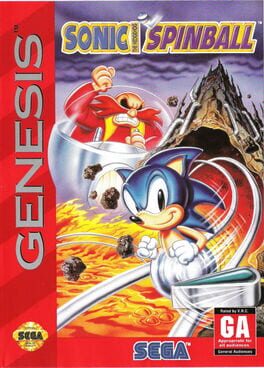 Dr. Eggman (AKA Dr. Robotnik) is once again turning the animals of Mobius into robots using his monstrous contraption, the Veg-O-Fortress. Only Sonic can penetrate the Pinball Defense System to free the animals, retrieve the Chaos Emeralds, and put a stop to Dr. Eggman's fiendish plans!
Was this recommendation...?
Useful