Top 20 Sensible Software Games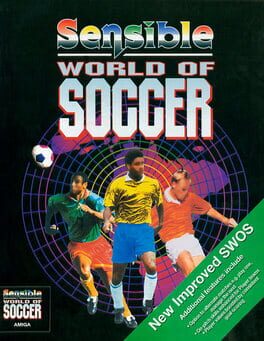 Sensible World of Soccer was designed and developed by Sensible Software as the 1994 sequel to their 1992 hit game Sensible Soccer which combined a 2D football game with a comprehensive manager mode. All the players in all of the teams from all of the professional leagues in the world from that time are included, as well as all of the national and international competitions for all club and national teams around the world. Altogether there are over 1,500 teams and 27,000 players included in the game. Although the gameplay is very simple (just eight directions and one fire button needed) a large variety of context sensitive actions can be performed easily without any predefined keys.
Was this recommendation...?
Useful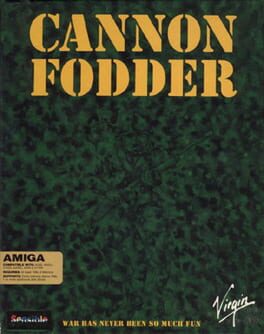 Cannon Fodder is an action-strategy shoot 'em up game developed by Sensible Software and published by Virgin Interactive. The game is military-themed and based on shooting action but with a strategy game-style control system. The player directs troops through numerous missions, battling enemy infantry, vehicles and installations.
Cannon Fodder has a darkly humorous tone which commentators variously praised and condemned. Its creators intended it to convey an anti-war message, which some reviewers recognised, but the Daily Star and a number of public figures derided the game. In other respects, reviewers highly praised the game, which widely achieved scores of over 90% in Amiga magazines. Amiga Action awarded it an unprecedented score, calling it the best game of the year.
Was this recommendation...?
Useful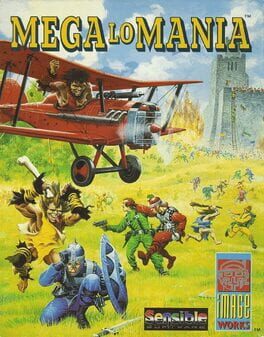 First you choose one out of four different characters to represent you, Scarlet (red army), Oberon (yellow army), Caesar (green army), or Madcap (blue army). The game is split into 10 levels - the first 9 are groups of 3 territories which can be completed in any order, while the final 'Mother of All Battles' has its own surprises.
Land is mostly of sand, grass or ice. You start with 100 men and you can use whatever quantity you find necessary on each island. The rest men left will go to another level with another new 100. In the second half of the game you can freeze men to save them for the Mother of All Battles. Once you select your island and place for your HQ, you must do some research for better weapons and defences. On the roof of your buildings you can put protectors like archers, gunmen, boiling oil men, and later on even laser turrets. If you send a team of unarmed men into an unoccupied square, they will build an additional base there, with larger armies completing this more quickly.
Later on higher levels, you'll also build mines and factories, as you'll need to dig a certain material for higher level weapons, depending on whether the area you're on is rich with a certain material or not. With each next level, you'll start from a higher technology level and be able to progress to one higher level up than at the previous level
Was this recommendation...?
Useful