Top 20 Serious Games Interactive Games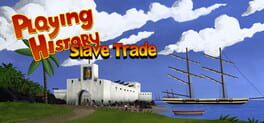 Travel back in time and witness the horrors of slave trade firsthand. You will be working as young slave steward on a ship crossing the Atlantic. You are to serve the captain and be his eyes and ears. What do you do, when you realize that your own sister has been captured by the slave traders?
Was this recommendation...?
Useful President for a Day- Corruption gives you the opportunity to assume the role of an African president. As such, you must make controversial decisions revolving around topics such as: democratic evolution, corruption, development aid- and cooperation.
Was this recommendation...?
Useful