Top 20 Sigma Team Games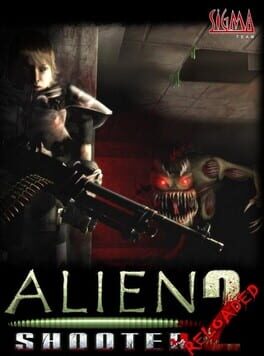 During the first half of the 21st century, the war on terror became a global phenomenon, as more blatant and frenzied attacks struck deeper into the lives of common people. Inevitably, the public outcry to stop the madness grew to an irresistible level; the military forces of the world slowly but steadily retooled their approach, weapons, and tactics to combat people who were willing to die for their cause. One of the consequences was the harassment of civilians on an unprecedented scale, leaving destruction and misery in its wake.

The world was soon rebuilt and a new age of prosperity and technological progress began. Science focused on creating a viable fusion power source and new technologies which would exploit this new power. A group of corporations was granted almost total freedom in order to pursue these goals. This may have seemed dangerous a hundred years ago, but in 2112 it was considered appropriate and was supposed to foster creativity and growth on an unprecedented scale. It didn't.
Was this recommendation...?
Useful
The attack is under way. The armed forces are mobilized. Violent battles are happening across the whole globe. You are the commander of an elite warrior platoon and find yourself in the midst of large-scale war events, and your actions will determine whether blood-hungry monsters will destroy our planet, or if humanity will come out victorious!

In this Tower Defense game inspired by the Alien Shooter series, you will not just build towers to protect your territory, but will also get in charge of a platoon of elite warriors. Each one of them has their own field of specialization, unique features, as well as development possibilities. It is also possible to equip each class of warriors with weapons of your choice.
Was this recommendation...?
Useful
Alien Shooter is an top-down shooter video game from Sigma Team created in 2003. It is the first title in the Alien Shooter series to be followed by Alien Shooter: Vengeance. Alien Shooter has two expansions, Fight for Life and The Experiment. They each contain five new levels, including the conclusion to the alien shooter story.
Was this recommendation...?
Useful