Silicon Knights
Silicon Knights

(Company)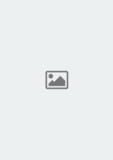 74

/

100

6

Overall rating based on 6 games
Silicon Knights was a game development company Headquartered in St. Catharines, Ontario, Canada, founded in 1992 by Denis Dyack.
In 2007, Silicon Knights sued Epic Games, the developers of the Unreal Engine, about their losses and problems related to Unreal Engine 3. However, on August 9, 2007, Epic Games counter-sued Silicon Knights over, among other things, copyright infringement related to Unreal Engine.
Epic Games won on May 30, 2012. This case led Silicon Knights to multiple lawsuits, resulting in the company filing for bankruptcy on May 16, 2014.
Established:
Status changed on:
Sorting
Rating
Title
Release Date
X-Men: Destiny
September 27th, 2011 (8 years ago)
Wii / PlayStation 3 / Xbox 360 / Nintendo DS
Too Human
August 19th, 2008 (11 years ago)
Xbox Live Arcade / Xbox 360
The Horde
April 1st, 1994 (25 years ago)
PC DOS / 3DO Interactive Multiplayer / Sega Saturn
Last updated on