Top 20 Silicon Knights Games
Eternal Darkness: Sanity's Requiem is a psychological horror action adventure, released in 2002 by Nintendo for the Gamecube. It tells the stories of twelve characters that span across the world and two millennia who have to deal with ancient forces of evil which have been trying to manifest themselves in our world. Chapters take place in Ancient Rome, Persia, the Middle East, and modern-day Rhode Island. Throughout the game, the protagonists will have access to several weapons appropriate for their era, from bastard sword & gladius to flintlock pistol and shotgun.

The game features an involved Magic system, which allows different spells to be created through the combination of runes. These spells can attack enemies, dispel illusions, and heal both the body and items.

Eternal Darkness: Sanity's Requiem also has a unique feature called Sanity. If an enemy sees a character, their Sanity meter drops. When Sanity gets low, hallucinations begin to plague the character. Walls bleed, voices whisper from nowhere, the camera gets disoriented. Sanity can be restored by dealing a finishing move on a dying enemy, or with spells or some items.
Was this recommendation...?
Useful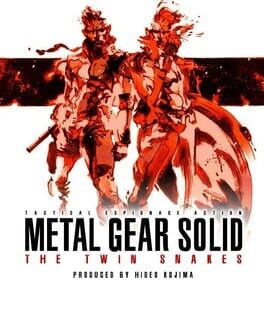 The Twin Snakes features graphical improvements over the original, new cutscenes written and directed by Ryuhei Kitamura, and gameplay functions originally introduced in Metal Gear Solid 2: Sons of Liberty. The game also includes a revised translation with re-recorded voice acting using all of the original English voice cast. Hideo Kojima and Shigeru Miyamoto oversaw development of the game. It was also intended to allow the player to play Metal Gear Solid as it was meant to be played
Was this recommendation...?
Useful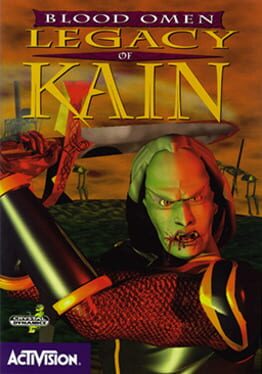 Cast down from power by a mysterious warlord centuries ago, Kain reawakens in a world he barely recognises. His armies slain, his vampire brethren nearly extinct, Kain is one of the last of his kind. With an agenda of vengeance, Kain shall unleash a wicked wrath to uncover the plot that threatens the land he seeks to conquer.

• Execute fierce attacks and brutal combos with battle-axes, swords and other heavy metal weaponry.
• When weapon edges dull on bone and steel, turn to your Dark Gifts such as berserk and stealth to exact your lethal will.
• In pursuit of power or just for the thrill of the kill, Kain's lust for blood is inspiring.
• Lead Kain through highly detailed environments of gothic nightmare; host to thieves, knights and demons of all sorts.
Was this recommendation...?
Useful