Top 20 Sirtech Canada Ltd. Games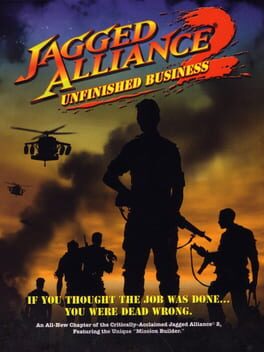 The smoke is clearing and the bullets have stopped flying. Arulco is free at last, but your job's not over. An all-powerful corporation is assaulting the tiny country, and once again, you're needed! Enter a whole new chapter of the critically acclaimed Jagged Alliance 2 with all new weapons, new mercenaries, new terrains and the fantastic new Mission Builder! Gear up - you've got some Unfinished Business to take care of!
Was this recommendation...?
Useful
The small country of Arulco has been taken over by a merciless dictator - and only you can loosen the iron grip! Jagged Alliance 2 Gold Pack immerses you into an elaborate role-playing universe where you will interact with more than 150 characters, recruit your own band of soldiers and create your own custom mercenary to win back Arulco - not once, but twice! The perfect blend of strategy, role playing and tactical combat!
Was this recommendation...?
Useful