Slitherine Ltd.
Slitherine Ltd.

(Company)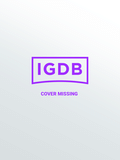 62

/

100

10

Overall rating based on 10 games
Originally known as Slitherine Software UK Limited
The company was renamed, or rebranded itself, as Slitherine Ltd. after a merger with Matrix games in 2010.
Both companies continue to operate as part of the Slitherine Group which also includes Ageod which was merged into the group in 2012.
"Created on the 4th of July 2000, Slitherine Software UK Ltd. is a privately funded and independent UK developer and publisher. The team are all industry professionals with experience dating back to the early 1990's. Prior to forming Slitherine, the team worked on a range of triple A titles such as Red Alert, Dune, Dune Emperor, Deus Ex, Urban Chaos and Harry Potter. Since launching its Slitherine Strategies brand the company has released numerous historical strategy games including Legion, Legion Gold, Chariots of War, Spartan, Gates of Troy, Legion Arena and Cult of Mithras."
Sorting
Rating
Title
Release Date
Hell
Oct 04, 2014
(

...

)
PC (Microsoft Windows)
Sorting
Rating
Title
Release Date
Last updated on