Top 20 Smilebit Games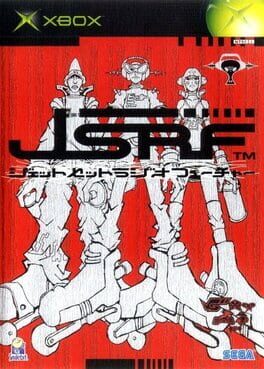 Jet Set Radio Future is a video game developed by Smilebit and is the sequel to Jet Set Radio. Similar to the original, it depicts a future Tokyo where freedom of expression is outlawed. The user plays a character in the GG's, a gang of in-line skating graffiti artists who skate around Tokyo covering up rival gangs' graffiti, knocking over Rokkaku police, and dancing to the electric soundtrack. The game uses a cel-shaded style of animation, and has been widely acclaimed for its unique music style, detailed art, and gameplay. Though the game is set in the future, its style and content incorporates many aspects of 1980's old school hip hop culture, as well as 1990's J-pop culture.
Was this recommendation...?
Useful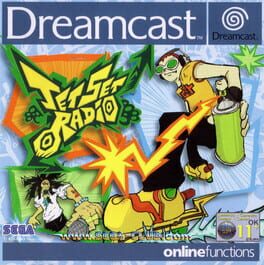 The government is attempting to silence the kids of Tokyo, but with their Overdrive Magnetic-Motor Skating Shoes, the cops will have to catch 'em first. The Jet Grind Radio program keeps the kids unified and inspired to fight for their rights of expression, which includes graffiti art. Grab your spray cans and design your own piece on one of the immense walls in the 3D, interactive city. You might be forced to protect your territory from adversaries that want to take over your neighborhood. Join up with like-minded hip individuals that will help you keep your area the way you want it. The cops will be after you too, so you'll have to be quick. The 10 cartoon-style characters are pumped up with polygons so they come alive in 3D on Dreamcast. Uniqueness is key to these kids and each character stands apart with exclusive abilities and style. They like to show off too, and with 18 missions, there's plenty of time to impress. It's fast, it's fun, and it's definitely funky.
Was this recommendation...?
Useful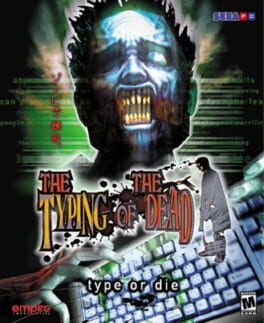 The Typing of the Dead is an arcade game that was developed by WOW Entertainment and published by Sega for the NAOMI hardware. The game was released in Japanese arcades in 1999 and was ported to the Sega Dreamcast in 2001 by Smilebit. A Windows version was released in 2000 and a PlayStation 2 port followed in 2004.
The Typing of the Dead is a modification of Sega's 1998 light gun arcade game The House of the Dead 2 in which the gun is replaced by a computer keyboard. The player takes the role of a secret agent in a zombie-infested Venice and must quickly type letters, words and phrases in order to kill fast-advancing enemies.
Was this recommendation...?
Useful