Top 20 SmiteWorks USA, LLC Games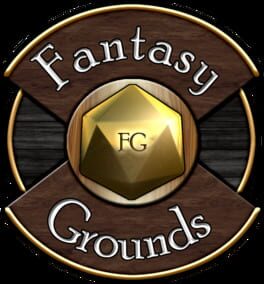 Fantasy Grounds is a hybrid application which allows you to play and create your own RPG games. It facilitates this play and provides some optional add-on Adventure modules which can be loaded and played with very little preparation. Each game will require a GameMaster (GM) and one or more players. Games may be played in a session as short as a few hours or continued with multiple sessions over a series of days, weeks, months or years. A GM will typically install the application and choose their game-system of choice, which we refer to as a Ruleset. Fantasy Grounds comes pre-loaded with Rulesets for FATE Core, Numenera, Dungeons & Dragons 3.5, Dungeons & Dragons 4E, Dungeons & Dragons fifth edition and the Pathfinder RPG. Additional Rulesets are available for free and for purchase from our Workshop. Dungeons & Dragons 3.5, D&D fifth edition and Pathfinder are good places to start for new GMs and for people new to Fantasy Grounds. These Rulesets come pre-loaded with some basic Library modules full of abilities, spells, monsters and items.
Was this recommendation...?
Useful A Visual Novel set in the Deadlands Noir RPG Setting from Savage Worlds.
* Now updated to include Episode 1 and 2 *

New Orleans, 1935. Whoever called this "The Big Easy" sure got that one wrong. Things are tough all over. Honest work is hard to find, and even dishonest jobs are getting scarce. The one thing that's not in short supply is trouble. From shady thugs to crooked cops to mafia soldiers, there's plenty of characters out there looking to give an honest Joe a hard time. And that's not the worst of it.

There are stories going round about things that go bump in the night. Things you wouldn't want to meet in a dark alley on a darker night. And those stories aren't just coming from rummies or saps who read that epitaph rag.

Still, there are a few heroes left in the concrete jungle. Steely-eyed private dicks, fast-talking grifters, wild-eyed inventors, and shadowy houngans still struggle against the encroaching darkness. With enough moxie--and more than a little luck--they might just be enough to turn the tide.

This is just one story. The story of Harvey Jenkins, Private Investigator.
Was this recommendation...?
Useful