Top 20 Snowcastle Games Games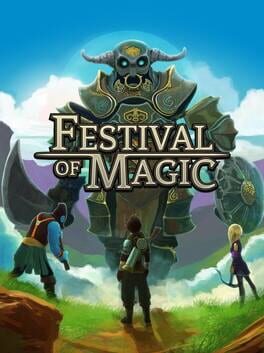 An original turn-based role-playing game set in a world of machines and magic, a world that stopped spinning thousands of years ago.

Rich, non-linear story
Turn-based combat (No Active Time Battle)
Combat pairs (Allows more variations to your battle team)
Grow your own ammunition (Organic crafting)
Build and improve your home base
Environmental Puzzles
Gorgeous overworld with a retro feel
No random encounters (Monsters visible at all times)
Play as Male or Female protagonist (You can switch at any time)
Was this recommendation...?
Useful

his is the brand new extended version of Hogworld: Gnart's Adventure – the children's interactive story app Wired called "brilliant", USA Today hailed as "one of the most sophisticated yet accessible book apps published so far" and Apple included on its AppStore Best of 2011 list.
Meet the shy yet lovable hog-bunny Gnart who has to make it to the dentist by sundown. To get there he has to pass through some pretty scary places. On his way, Gnart will confront his fears and make new friends. The story gives readers a true interactive experience.
Stunning artwork enhanced by 3D effects and animations combined with music, sound effects and voice-over makes this a unique application. An intuitive user interface lets you follow the engaging story and then go back to explore the environments, which are full of beautiful landscapes and amazing surprises. Or, you can pause the narrative anytime and explore right away.
Hogworld is made for the 4 + age group. That said, we do think quite a few adults might like it too.
We are offering the full application in a free ad-supported try-before-you-buy version. Parents may want to upgrade to the ad-free premium version for their children. You can also buy other language versions within the app.
✭ ✭ KEY FEATURES ✭ ✭
A true interactive story – not a game, not an eBook, but a hybrid somewhere in between.
16 Chapters
Purchase additional languages within the app
Many interactive elements and surprises including several mini-games
Collect cute Plumpets, Jellyfish and Fireflies, even click when you encounter the scary Creeper, to gather points. Go back and find more
30-45 minutes to go through the story first time and loads of replay value
Requires IPad 2 or above and iOS 5 to install. Optimized for the iPad, but can also be installed on iPhone 4 and above
Intuitive user interface
Was this recommendation...?
Useful