Top 20 SoftBank Games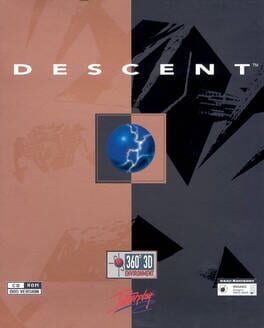 Welcome to Descent™ - 30 levels of the most mind-bending, stomach-churning action game ever. Featuring true 3-Dimensional worlds with light source shading, texture mapping, 3-D morphing, directional sound effects and sizzling music, this is technology taken to the limit.You begin deep below the surface of Lunar Base I where an unknown alien race has taken over the chasm of the Post-Terran Mining Corporation. Lunge straight down mine shafts, twist around never-ending tunnels and fight your way past robotic menaces in an environment that's truly 360° 3-D... move up, move down, shoot everything everywhere. Hang onto your senses (and your lunch) as you drop straight down mine shafts on a ride that'll leave you spinning.And what's the good of losing your mind if you can't share the experience with your friends? Descent invites you and your buddies to dive into the action together with head-to-head combat and cooperative two-player modem and eight-player network support.
Was this recommendation...?
Useful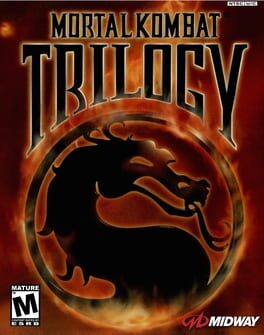 Mortal Kombat Trilogy is a fighting game released by Midway in 1996 as the follow-up to Ultimate Mortal Kombat 3. Unlike the previous title, it was not released in arcades, but was instead released for PlayStation, Nintendo 64, Sega Saturn and PCs. Further versions were also released for the Game.com and R-Zone.
Mortal Kombat Trilogy features the same gameplay and story as Mortal Kombat 3, but adds characters and stages from the other three arcade games, including Ultimate Mortal Kombat 3. Some completely new characters were also introduced. New additions to the game included the "Aggressor" bar, a meter that fills during the course of the match and temporarily makes a player character faster and stronger. It also features the Brutality, a long combination of attacks that ends with the opponent exploding.
The game was met with mixed reviews, with the harshest criticism directed at the Nintendo 64 version, which did not have all the content of the other versions due to limited storage space on the cartridge.
Was this recommendation...?
Useful
Far from earth, the UAC recommenced their experiments on on of the moons of Jupiter. A spaceship, mistaken for a supply vexxel on radar, hovered above the base. Hideous demons poured out, blanketing the base with death. All your comrades were quickly slaughtered or zombified. This time, it's not about survival. It's about revenge.
Was this recommendation...?
Useful