Top 20 SouthPeak Interactive Games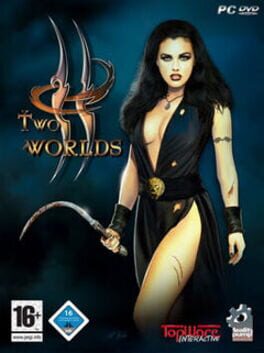 ... 300 years after Aziraal has been banished, a brother and sister are drawn into the conflict which has flared up between the Orcs and the free world. Kyra, the hero's younger sister, suddenly disappears in mysterious circumstances.
«...If my family really belongs to the chosen ones, why then have we always been as poor as church mice? I have never given much credence to all the old stories about a relict in our family's possession - one which supposedly bannedAziraal, the god of the Orcs - they say that only those ofmy bloodwere chosen to safeguard the secret. 'Tis nothing but nonsense methinks – however, my sister Kyra always listened eagerly to the stories of the old ones... but she vanished several months ago... »
To all intents and purposes you're an unscrupulous bounty hunter and mercenary - but the search for your sister takes you back to your roots.
At the beginning of your epic adventure, a mercenary task takes you to the far north - but you're also following up a mysterious lead at the same time - the first clue you've been given since Kyra's disappearance. You get a shock during a meeting with the delegates of a dark Brotherhood - your sister's kidnappers are indeed after your family's relict. Whether there's any truth in your family being chosen ones or not, the others obviously believe it - and if you ever want to see Kyra alive again, you'll have to act swiftly...
Was this recommendation...?
Useful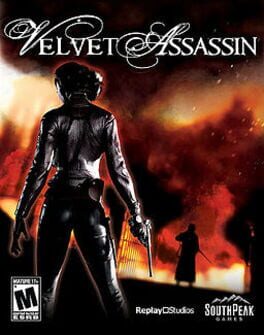 Inspired by the fascinating story and unbreakable spirit of British secret agent Violette Szabo, players take control of Violette Summer, a beautiful World War II spy deep behind enemy lines with no support or official backing from the British Government. Intense stealth action game play with a startling real-time lighting system and surreal visuals combine to produce an incredible gaming experience. Through third person game play, sneak up on enemies and pull the pins from their belted grenades. Infiltrate a Gestapo prison and slip cyanide to your own men before the Germans make them talk. And slink through the shadows to finish off your unsuspecting enemies with a single, silent move. Through Violette's fever dreams, experience what she experienced. Walk where she walked. And kill those she killed.
Stealth assasinations – Execute over 50 different brutal maneuvers to deliver a quick and silent death to enemy soldiers or use the environment itself to take down Violette's foes.
Dynamic lighting and shadows – Slip into the darkness of Nazi-controlled Europe and avoid the relentless searchlights of German guards that cut through your shadowy cover.
Stylized environments - Explore surreal, dreamlike settings that are modeled after actual World War II locations.
Unique perspective - Experience the unimaginable horrors of war through Violette's fever dreams. Shift into Morphine Mode when Violette's memories betray her to reposition and gain an advantage against opposing forces.
Was this recommendation...?
Useful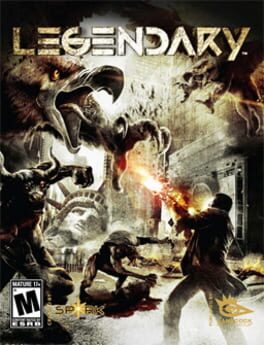 The creatures of ancient myths, legends and knowledge are real. Trapped for thousands of years inside the Pandora's Box, they await the day of liberation ... Deckard, a thief hired to steal an ancestral artifact, inadvertently unleashes a war between man and myth.
Was this recommendation...?
Useful