Top 20 Spectrum HoloByte, Inc. Games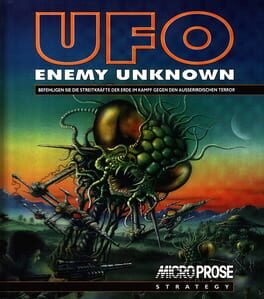 You are in control of X-COM: an organization formed by the world's governments to fight the ever-increasing alien menace.
Shooting down UFOs is just the beginning: you must then lead a squad of heavily-armed soldiers across different terrains as they investigate the UFO crash site. Tackle the aliens with automatic rifles, rocket launchers, and even tanks in the struggle to retrieve useful technology, weapons or life forms.
Successful ground assault missions will allow X-COM scientists to analyze alien items. Each new breakthrough brings you a little closer to understanding the technology and culture of the alien races. Once you have sufficient research data on the UFO's superior weapons and crafts, you'll be able to manufacture weapons of equal capability.
You must make every crucial decision as you combat the powerful alien forces. But you'll also need to watch the world political situation: governments may be forced into secret pacts with the aliens and then begin to reduce X-COM funding.
Was this recommendation...?
Useful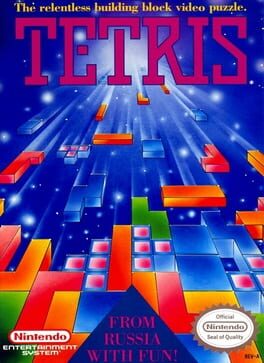 Tetris is an electronic puzzle game that was created by Alexey Pajitnov in 1984, while working in the USSR as a computer programmer. Pajitnov often programmed games to test new equipment using simple tasks, and in his spare time, developed a computer game inspired by his favorite puzzle board game Pentominos. The objective of Pentominos was to fit 12 different geometric-shaped pieces formed out of five squares into a box.

Pajitnov's vision was to create an electronic game where players arranged puzzle pieces in real time by having them "fall" faster and faster from the top of the screen. Pajitnov designed the game using seven distinctive playing pieces made from four squares. He called it Tetris, after "tetra," the Greek word for four, and tennis, his favorite sport. After giving the game to his colleagues, it became an instant, hugely addictive hit, and shortly thereafter spread like wildfire throughout the Soviet Bloc's computer literate. His subsequent friendship with game designer, Henk Rogers, now Blue Planet Software Chairman and Managing Director of The Tetris Company, brought the Tetris game out of the Soviet Union to become one of the most widely played electronic games of all time.
Was this recommendation...?
Useful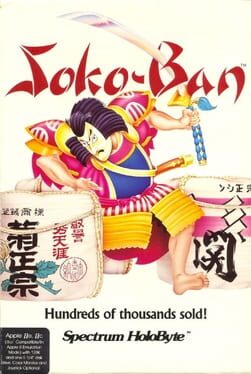 Sokoban ("warehouse keeper") is a is a classic puzzle game created in 1981 by Hiroyuki Imabayashi, and published in 1982 by Thinking Rabbit, a software house based in Takarazuka, Japan. In 1984 the ASCII Corporation published a version produced by Khaled Bentebal. It was the basis of numerous clones in the later years. It is set in a warehouse. On each level, the player must push crates (from square to square) to get them onto designated spots; once each crate is on a marked spot, the level is complete. Crates can only be pushed one at a time (so two crates next to each other cannot be pushed together), and cannot be pulled--so it's possible to get a crate stuck in a corner, where it cannot be retrieved! By the last levels, you must plan 40 steps in advance.
Was this recommendation...?
Useful