Top 20 Spellbound Entertainment Games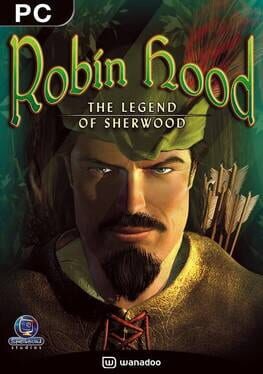 Prince John Lackland has stolen the throne from King Richard Lionheart and put him to jail. You play as Robin Hood and his band of Merry Men, fighting Prince John and the Sheriff of Nottingham.

Use the different skills of your Merry Men to either fight or sneak your way through levels to complete your objectives.
Was this recommendation...?
Useful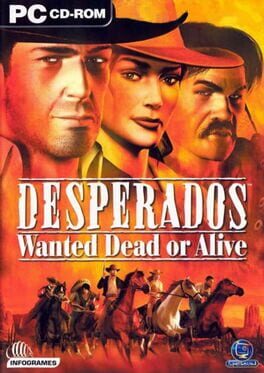 Play six Desperados, lead by the hero John Cooper in the hardest and wildest Wild West Game of all times. Guide Cooper and his fearless companions in the exciting pursuit of the mysterious bandit leader El Diabolo.
Breath-taking landscapes and a thrilling story create an unmatched Wild West atmosphere resulting in "Desperados – Wanted Dead or Alive" being a challenging team based real-time-adventure-strategy-game. The Wild West has never been this entertaining!
6 different game characters, each of them having special abilities
25 real time-strategy missions full of action
Award-winning full motion videos with thrilling plots
Unique sceneries including ghost towns, gold mines, pueblos, swamps, camps saloons, prisons and steamers
Thrilling gun fights, bank robberies, ambush missions, traps and breakneck pursuits
Spectacular effects in the landscapes including thunderstorms, sun sets, caves, fires and waterfalls
6 practice missions to get used to controlling the characters
Altogether more than 30 different characteristics to be used by you skillfully in order to survive the levels and to escape
Was this recommendation...?
Useful
Arcania is a Fantasy Action game set in a rich world where an entire kingdom's future is at stake Build your strength and learn the skills needed to become a hero as you challenge a mighty king and uncover his dark secrets. Travel through a land of different climate zones, abundant flora and fauna, subterranean vaults, and unique towns and castles where clouds darken the skies, weather effects such as wind and heavy rain influence an endlessly fascinating game world, day and night cycles, and a stunning display of light and shadow. As you battle the monsters and villains of the land and meet a host of unique characters, will you be able to right the King's wrongdoings and, above all, what choices will lead you there?
Was this recommendation...?
Useful