Top 20 Square Enix Product Development Division 1 Games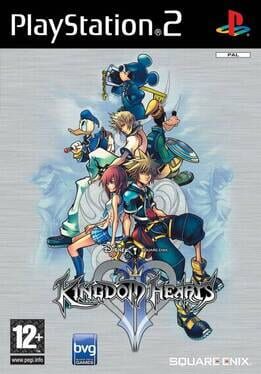 Kingdom Hearts II is an action role-playing game, and the primary entry to the series since the 2002 Disney Interactive and Square collaboration; Kingdom Hearts.
Sora, Donald, and Goofy wake from their slumber and prepare for the journey ahead. They must face Organization XIII, protect the Keyblade's power, and resume their search for the special people they have lost.
The game's setting is a collection of various levels (referred to in-game as "worlds") that the player progresses through. As in the first game, it II allows the player to travel to locales from various Disney works, along with original worlds specifically created for the series.
Was this recommendation...?
Useful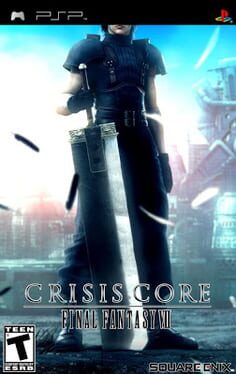 Set seven years prior to the events of the first Final Fantasy VII, the Shinra Company is rapidly increasing its influence through its monopoly on mako energy and military might. With the burgeoning city of Midgar as its base and symbol of prosperity, Shinra is on the verge of establishing absolute dominance over the world.

SOLDIER is a group of skilled combat operatives within Shinra. The elite within the group — those strong enough to be deemed SOLDIER 1st Class — are respected and idolized by the citizenry. Zack is a young SOLDIER 2nd Class who aspires to become a 1st. He spends his days carrying out assignments under the guidance of his 1st Class mentor, Angeal. During an operation in Wutai, a large number of SOLDIER member, led by 1st Class operative Genesis, go missing. The severity of the situation prompts Shinra executives to deploy even more SOLDIER operatives in hopes of bringing an end to the war with Wutai—and conducting an investigation into the mass desertion. The ones assigned to the mission are Zack, Angeal, and the 1st Class hero who is known the world over as Sephiroth...

What truths lie behind Genesis's disappearance? What secrets bind the three SOLDIER 1st Class operatives? For Zack, a cruel and fateful struggle awaits...

In Final Fantasy VII: Crisis Core, players can experience the D.M.W (Digital Mind Wave) system, which enhances the real-time battle system, allowing players to unleash special attacks or call upon various Final Fantasy summons. Players can also witness graphics and CG cutscenes coupled with voice acting in a 16:9 widescreen presentation, made possible by the PSP system hardware.
Was this recommendation...?
Useful