Top 20 Square Product Development Division 3 Games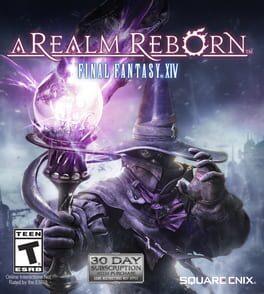 Enter the realm of Eorzea with players from around the world in Final Fantasy XIV: A Realm Reborn for PlayStation 3.
Final Fantasy XIV: A Realm Reborn is a massively multiplayer online role-playing game (MMORPG) that takes the wonder of the Final Fantasy legacy and expands it, allowing you to explore the realm of Eorzea like never before in a Final Fantasy game.
Form a party and adventure with a multitude of players from across the globe, playing not only on PS3 but on PC as well! Forge friendships, mount chocobos, and board airships as you and your companions create your own unique stories in Eorzea. Adventure alone or join up with friends to undertake epic quests, battle familiar Final Fantasy monsters, and acquire unique abilities and equipment.
All the classic elements from the series that you have come to know and love are waiting! Embark of the adventure of a lifetime to help reforge the fate of Eorzea!
Was this recommendation...?
Useful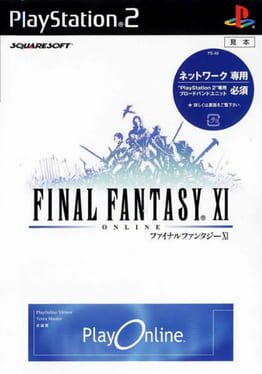 The story of this unusual MMORPG is set in the world Vana'diel. Players can compete and cooperate in a variety of activitys. You can progress yout character in a variety of jobs and subjobs, crafts and earn/collect item rewards. As you progress throughout the game you may embark on quests to evolve your character in the game hierarchy and unlock further content. Since the games release in 2002 there has been five expansions released. There are 3 Nations in the game and as you start out you complete missions for your home country. As you progress you unlock further content and can eventually do missions for the other 2 aswell.
Was this recommendation...?
Useful
CHRONO CROSS, the sequel to the SNES favorite CHRONO TRIGGER, is one of the most ambitious role-playing games ever made. There are over 40 playable characters, each with their back-story, special moves, abilities, and weapons. The story spans two discs and follows the story of Serge, a young man who is able to cross dimensions. Suddenly he is pulled between worlds, trying to figure out his own past at the same time. The graphics are bright and beautiful, utilizing the PlayStation's capabilities to the fullest. The polygonal character models are huge and detailed, and the pre-rendered backgrounds are immaculately detailed. The music is composed and arranged by Yasunori Mitsuda, and features very realistic-sounding synthesizers. The battle system revolves around Elements, which are used to grant magical powers, as well as to summon huge monsters. For anyone that wanted to see the story of CHRONO TRIGGER continue, this is your chance.
Was this recommendation...?
Useful