Top 20 StarCraft, Inc. Games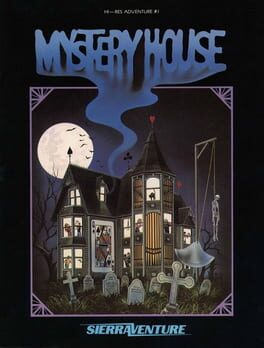 In the first graphic adventure game ever, the player along with seven other people is in an old mansion hunting for some jewels. All too soon it becomes obvious that someone is killing one member of group after another. It is the player's task in this murder mystery to find out who the murderer is before the player is killed himself.
Was this recommendation...?
Useful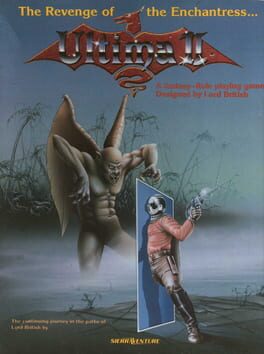 After obtaining aid from the lords of the realm in Ultima I, your character travels back in time, locates the mad wizard Mondain, slays him, and ends his reign of terror. In Ultima II: Revenge of the Enchantress, Mondain's protégé, Minax, who studied the mad wizard's teachings and writings, returns to wreak vengeance on the person who slew her teacher and lover -- you. And, instead of waiting for you to return to her native land of Sosaria, she wreaks havoc on your own Earth.

Throughout Ultima II: Revenge of the Enchantress, your quest is quite different in scope from its predecessor. Earth is turned into a half-modern, half-fantasy world by the forces of magic and, as a result, things are much stranger than one might expect. As explained in the introduction, your tasks in the game are to "Battle strange creatures across the face of the Earth, search for clues in careless words spoken at the local pub, traverse deep, dark, deadly dungeons and tall, terrifying towers...and conquer Time itself to battle Minax the Enchantress."
Was this recommendation...?
Useful
Eons ago Lord British came unto the lands of Sosaria. Since that time it has been united under his rule as the Kingdom of Britannia and has gone through two major crises. A few years ago there were political upheavals among the city states of the kingdom. The ringleader of this political instability was Mordain, the Magician. Under his horrible rule, the people's lives were devastated. A valiant warrior was called forth from another world by Lord British. This warrior overthrew Mordain.

Britania survived the first crisis. But peace in the Kingdom of Britannia did not last long. Minax, the Witch, a disciple of Mondain, became very powerful and ruled the world of darkness. Minax had power to sway the time axis of the universe. However, a legendary hero again came to the rescue, overthrew Minax, and brought peace back to the kingdom.

Now, the Kingdom is about to face its third crisis. Rumours abound about a fiery island which has emerged in the southwestern seas. Little is known of the evil that dwells there. It is known only as Exodus.
Was this recommendation...?
Useful